Rugged Yet Refined Design
The new Galaxy XCover 4 is slim enough to fit comfortably in the hand yet its heavy-duty design makes it rugged enough to withstand harsh environments in the field when work requires you to stay mobile.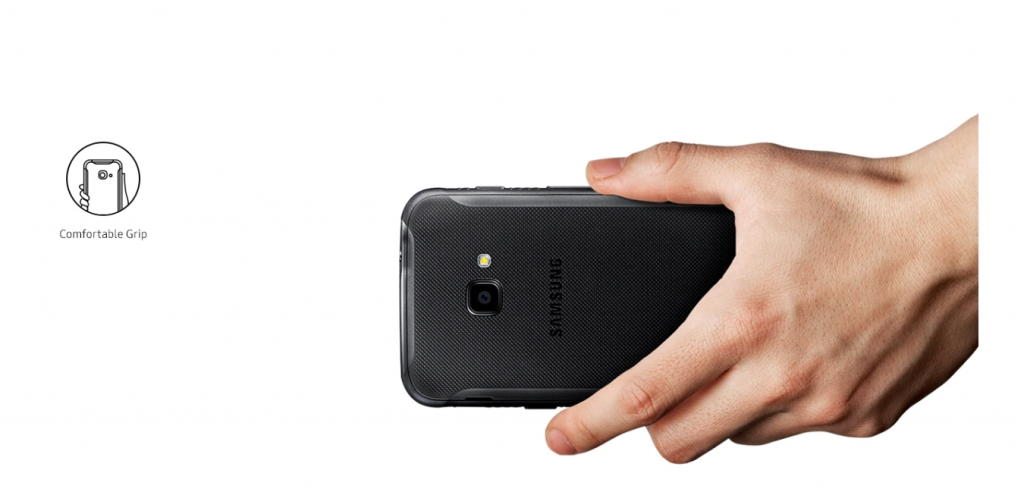 Durability for Outdoor
Galaxy Xcover4 meets IP68 and MIL-STD 810G standards so it is durable enough to withstand harsh conditions. Whether working in the field or manufacturing site troubleshooting problems it provides comfortable operation so you stay one step ahead of the job at hand.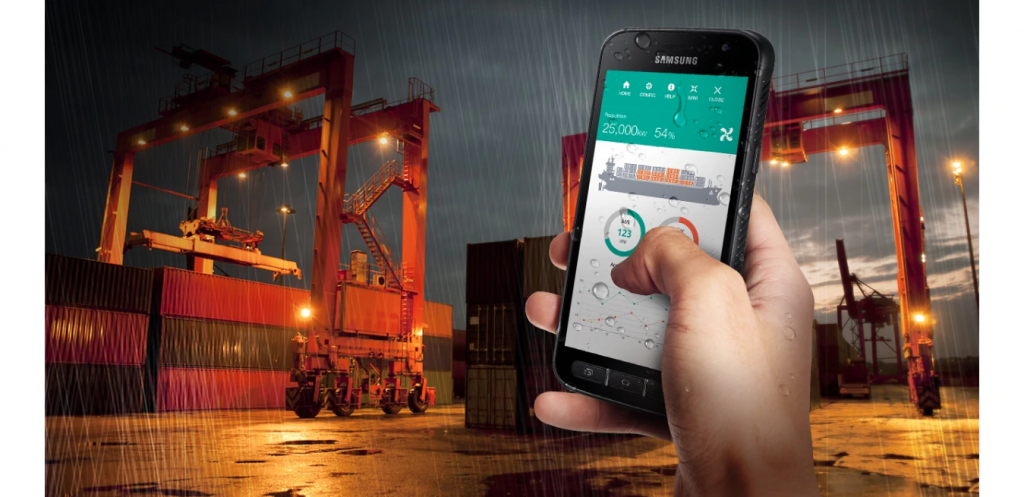 *IP68 rating: Water resistant in up to 1.5 meters of fresh water for up to 30 minutes and protected from dust, dirt, and sand. *MIL-STD 810G is a standardized form of testing designed by the US Military to accurately assess device limitations. Testing methods include a drop test on a plywood impact surface over concrete from a height of 1.2 meters.
Increased Touch Sensitivity
When business operations demand that gloves be worn at all times, the Galaxy XCover 4 ensures that the work gets done safely. Its increased screen sensitivity allows field engineers, factory workers and construction crews to keep projects running smoothly while protecting their hands.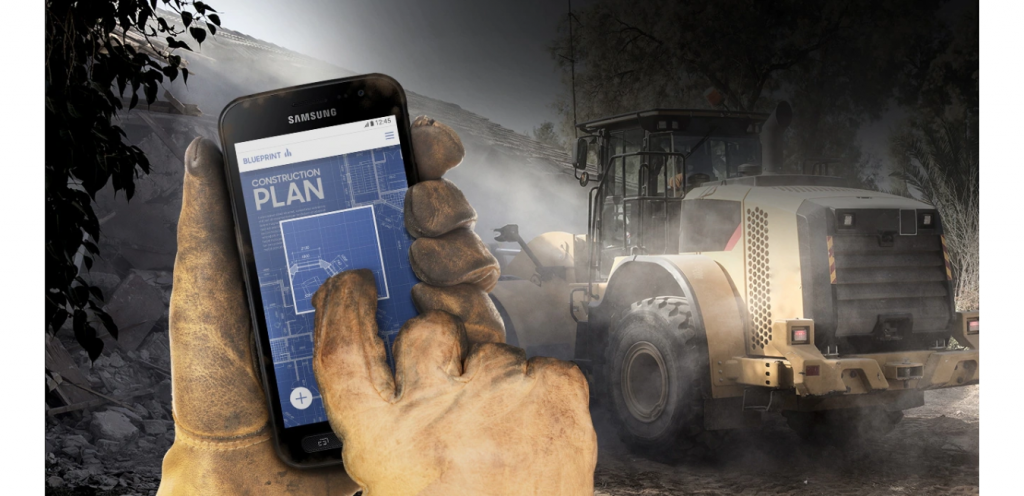 Interchangeable Battery
For workflows that demand extended functionality. The Galaxy XCover 4 is engineered with a powerful interchangeable 2,800 mAh battery. You can replace your battery and stay focused on your task for a long time while on business trips or in the field and unable to find a power source.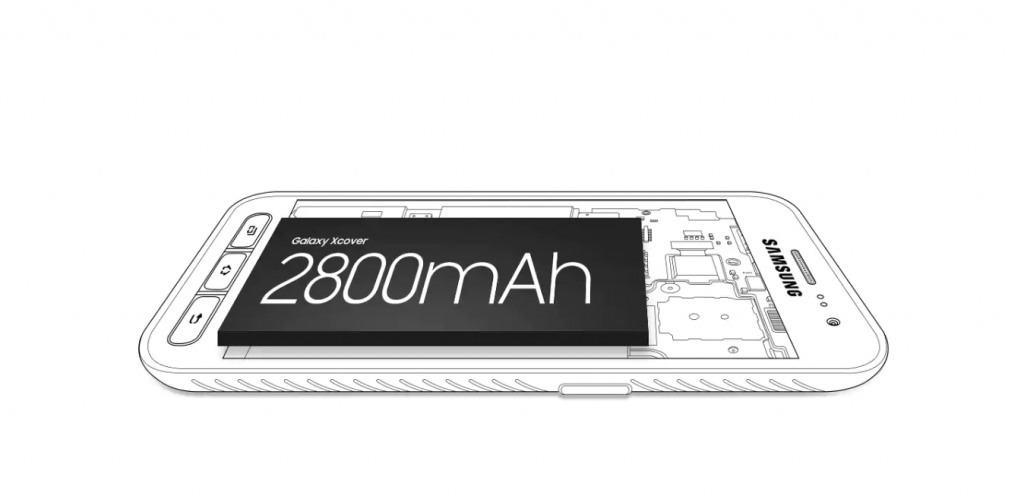 *Extra battery sold separately.
Advanced Camera Functionality
Its advanced camera features high-resolution 13 MP capabilities in the rear and 5 MP in the front for stunning detail while its powerful LED flash allows for clear images even in low-lit work environments. For quick camera access simply double tap the home button and begin taking photos by pressing the volume keys.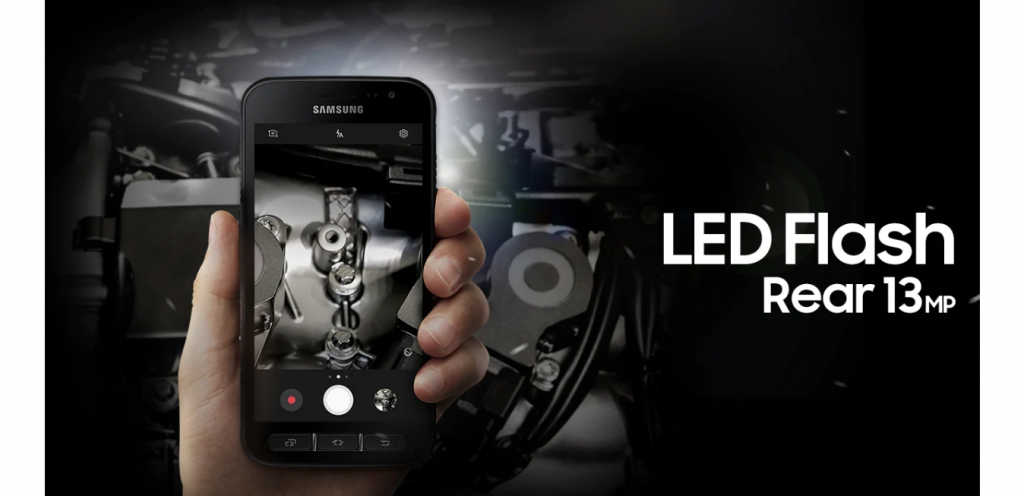 *The following images are for demonstration purposes only. Camera performance may vary with the surrounding environment.

Stunning Visual Detail
Showcase your work with confidence. The Galaxy XCover 4 features a 5" high-resolution display that produces sharp, striking detail when sharing design charts, graphs and image portfolios to clients and team members on site or in the field.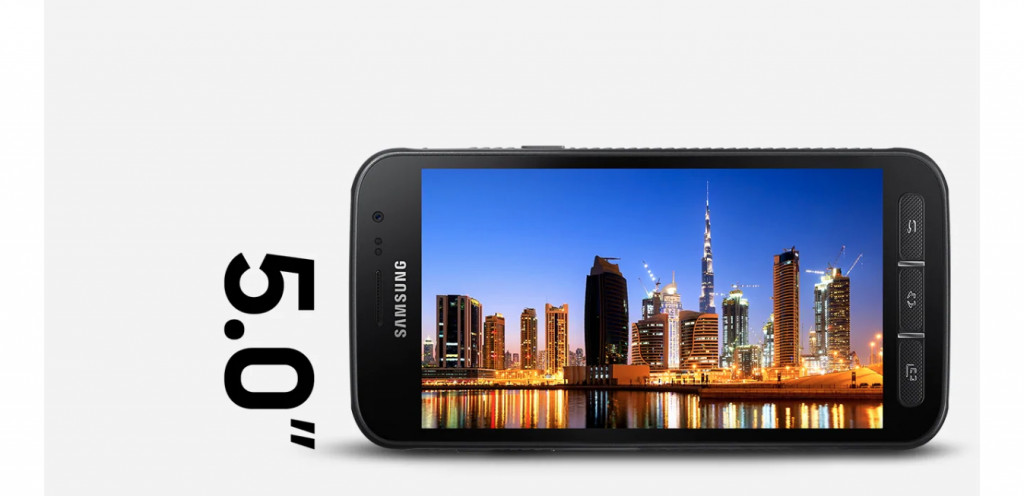 Direct Access Key
XCover Key allows for greater functionality and convenient operation when you need it most by assigning your most frequently used applications, including LED torch light and camera, for quick access and to boost productivity.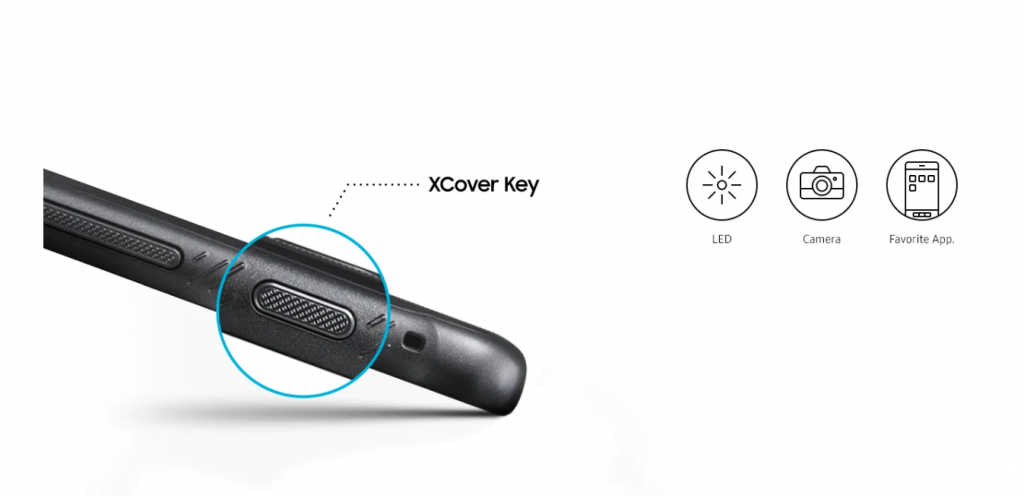 NFC Badge Experience
Minimize inconvenience and maximize productivity. With integrated NFC functionality the Galaxy XCover 4 helps with building entry and control access for those with mobile work operations, meeting clients in the office.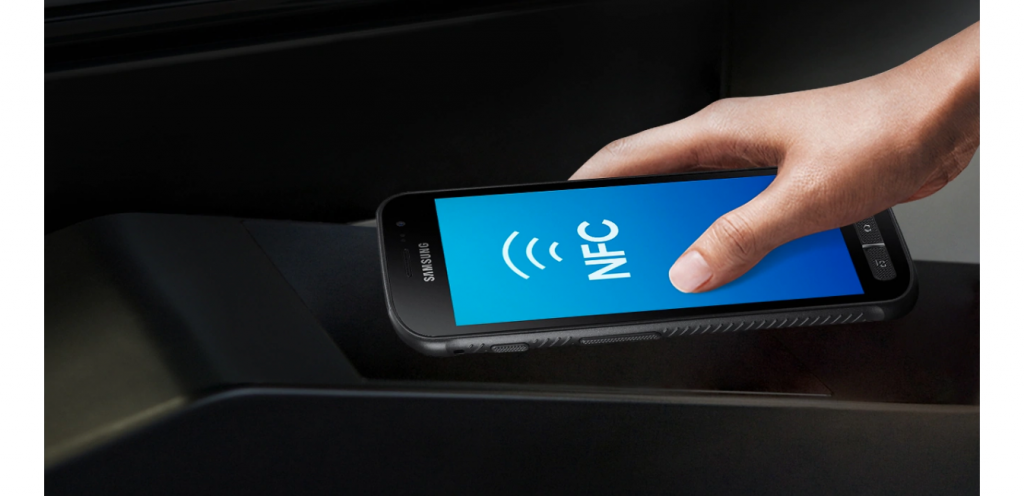 Fully Integrated Mobile Security
Safeguard your business data with real-time kernel protection that stops malicious snooping and malware threats in their tracks. Samsung Knox is the defense-grade mobile security platform designed to clamp down against the latest vulnerabilities.