Samsung Galaxy Tab Active 3
Built strong from the inside out
Galaxy Tab Active3. Strong outside with rugged water and dust resistance, 1.5m drop resistance with inbox cover, and a replaceable battery. Strong inside with Samsung DeX and enhanced NFC for productivity. Get to work with gloves on with Touch sensitivity settings, an Active key, and S Pen.
Get it now
Designed to be sturdy and reliable
Galaxy Tab Active3 is robust and reliable in harsh conditions. With an IP68 rating and the latest MIL-STD-810H certification, the durable 8-inch tablet is resistant to water and dust and can withstand 1.5m drops with inbox cover. Portable and compact, it's built to tough out your day.
Powerful performance and connectivity
Running on the Exynos 9810 processor, the tablet is powerful enough to run heavy files and demanding programs seamlessly. With Wi-Fi6 and MIMO support and up to 1TB of external storage to boost speed and performance, you can get work done easy.
Replaceable battery with power that lasts
Work as long as you need to, wherever work takes you. The Galaxy Tab Active3 is engineered with a powerful 5,050mAh replaceable battery. Simply carry a fully charged battery with you while on business trips or in the field and unable to find a power source.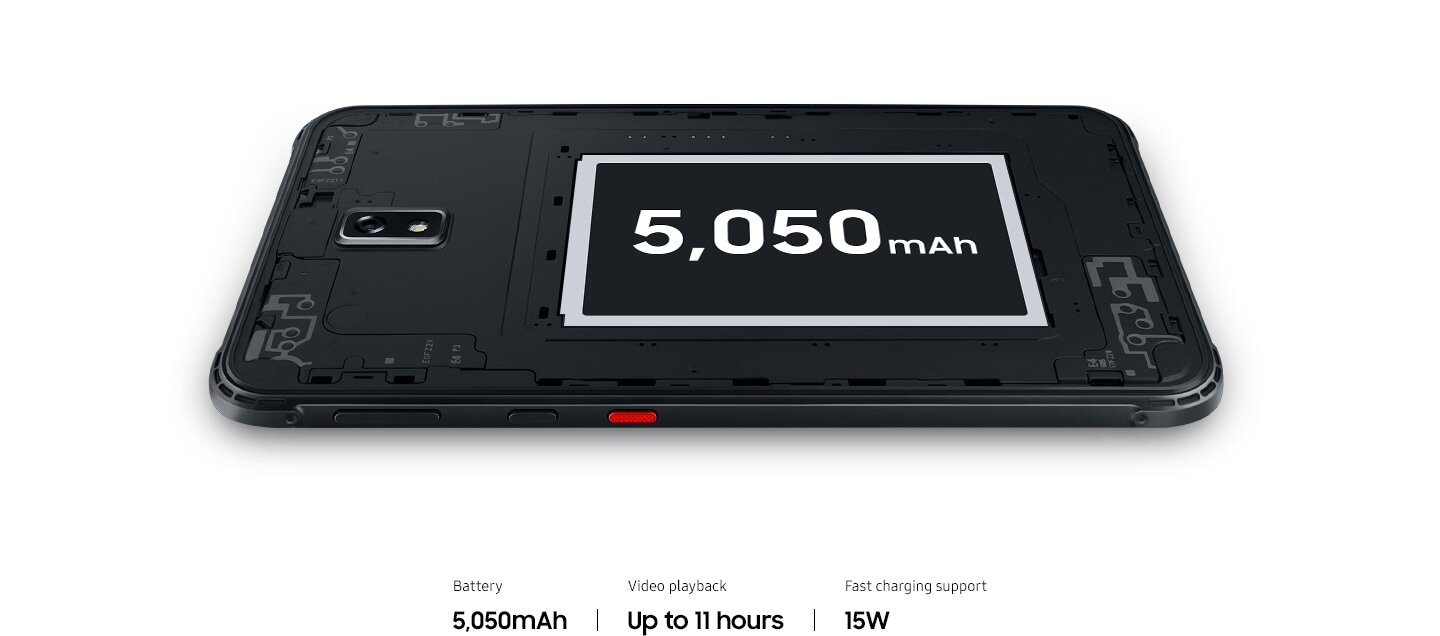 Stay powered even without a battery
Galaxy Tab Active3 stays on and powered even without a battery. When you leave the tablet in high heat inside a vehicle or need to stay charged and connected at a kiosk, use No battery mode to keep it powered and avoid a swollen battery. Simply plug into a power source directly and continue working.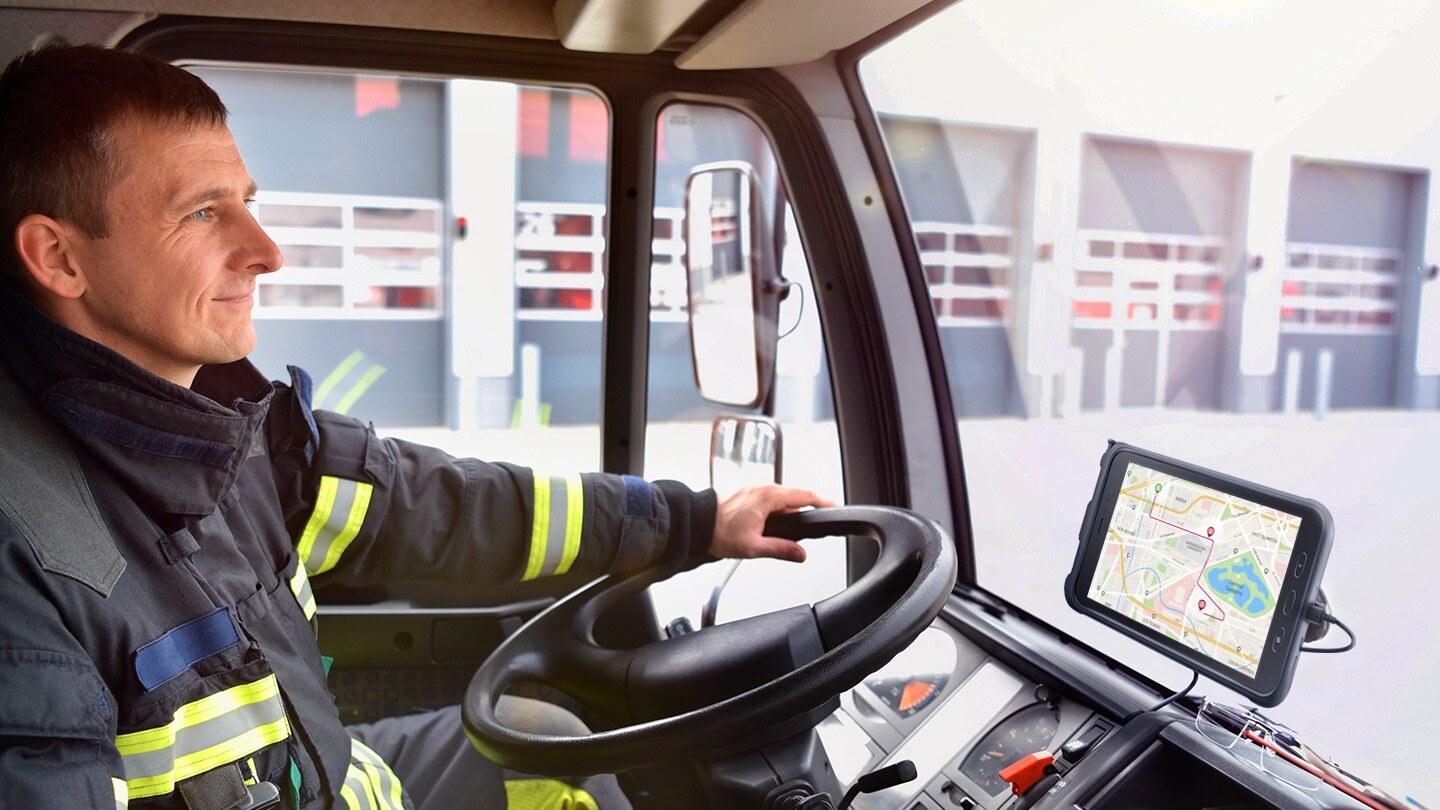 Enrich what you see in the workplace
Experience work in a new way through the 13MP camera. It works with Google ARCore to track motion and sense surroundings, so your team can utilize AR for more interactive hands-on training and inspections. Also, you can easily capture and scan barcodes, QR codes and ID documents.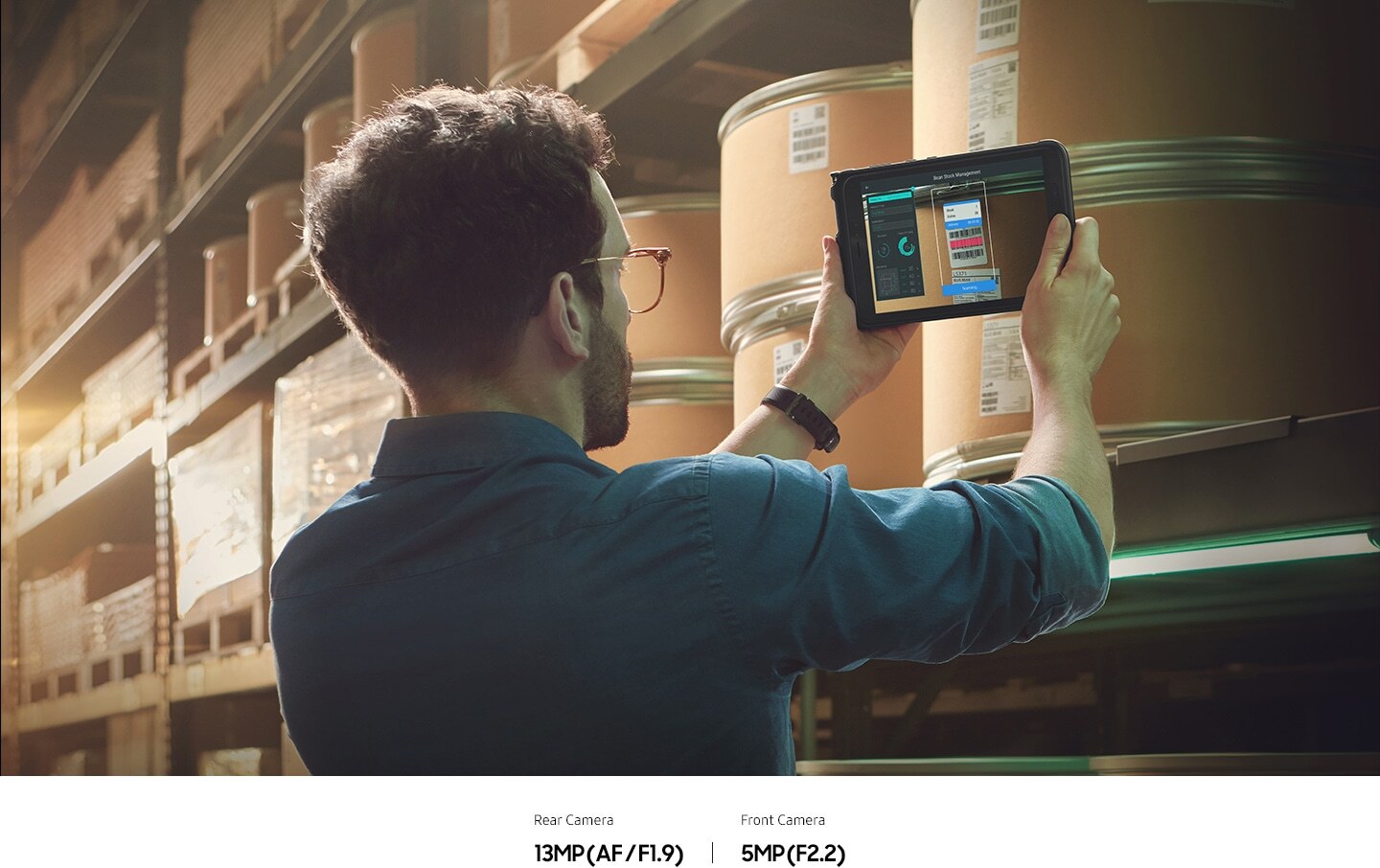 Take your business with you where conventional PCs can't go
Samsung DeX lets you connect and use two different screens, so you can work more efficiently. Use a adaptor to connect the tablet to a monitor and create a report on one screen while analyzing spreadsheets on the other, or connect wirelessly with a smart TV and give impressive sales presentations.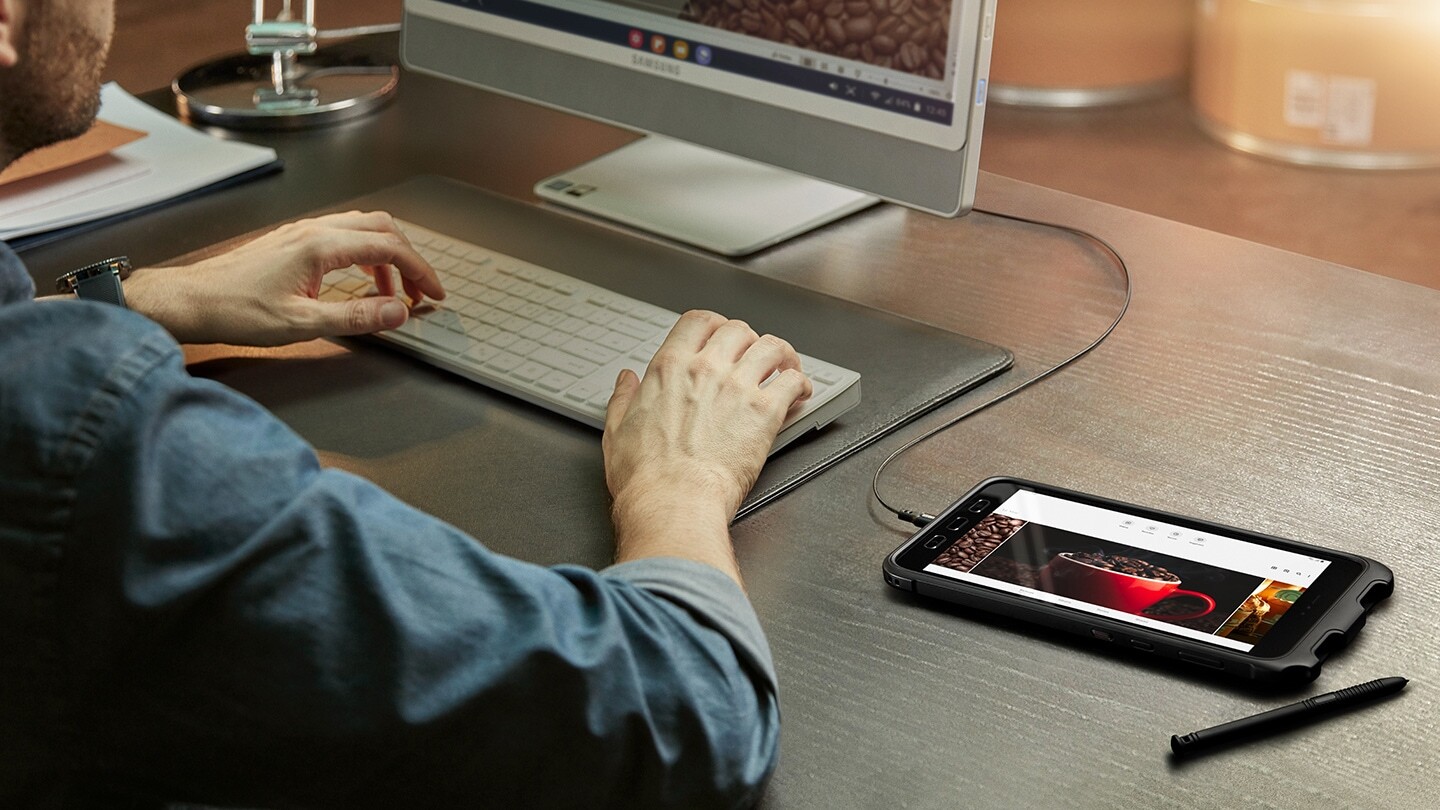 Streamline business practices
Enhanced NFC with EMV Level 1 certification lets you easily check employee IDs across facilities and turns your device into a mobile point of sales(mPOS) to easily process payments right where you stand. Bring flexibility to your business and keep up with the modern workforce.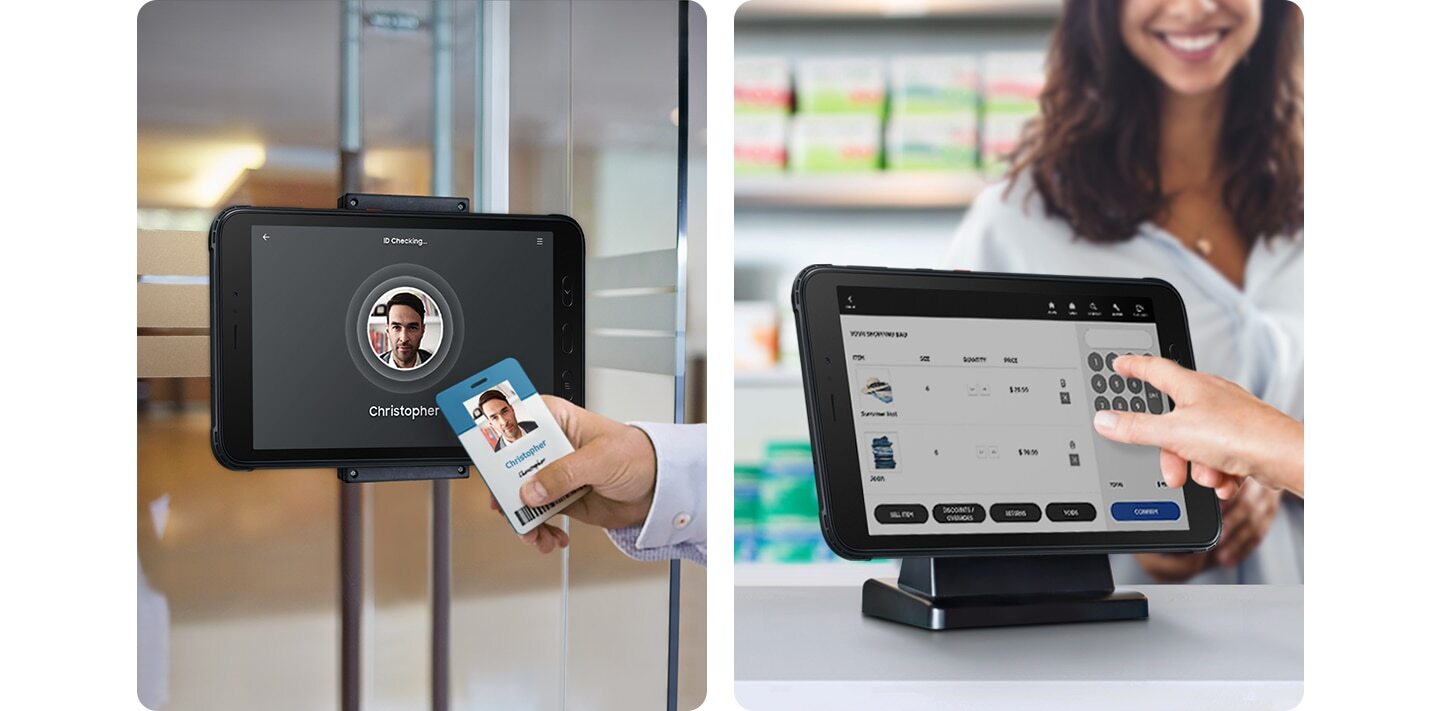 Works seamlessly with gloves
No need to take off the gloves. By adjusting the touch sensitivity settings, you can keep your gloves on as you get things done. Set an Active key for quick access to a frequently used app without unlocking, or unlock instantly and securely with Face recognition, while being sure others can't.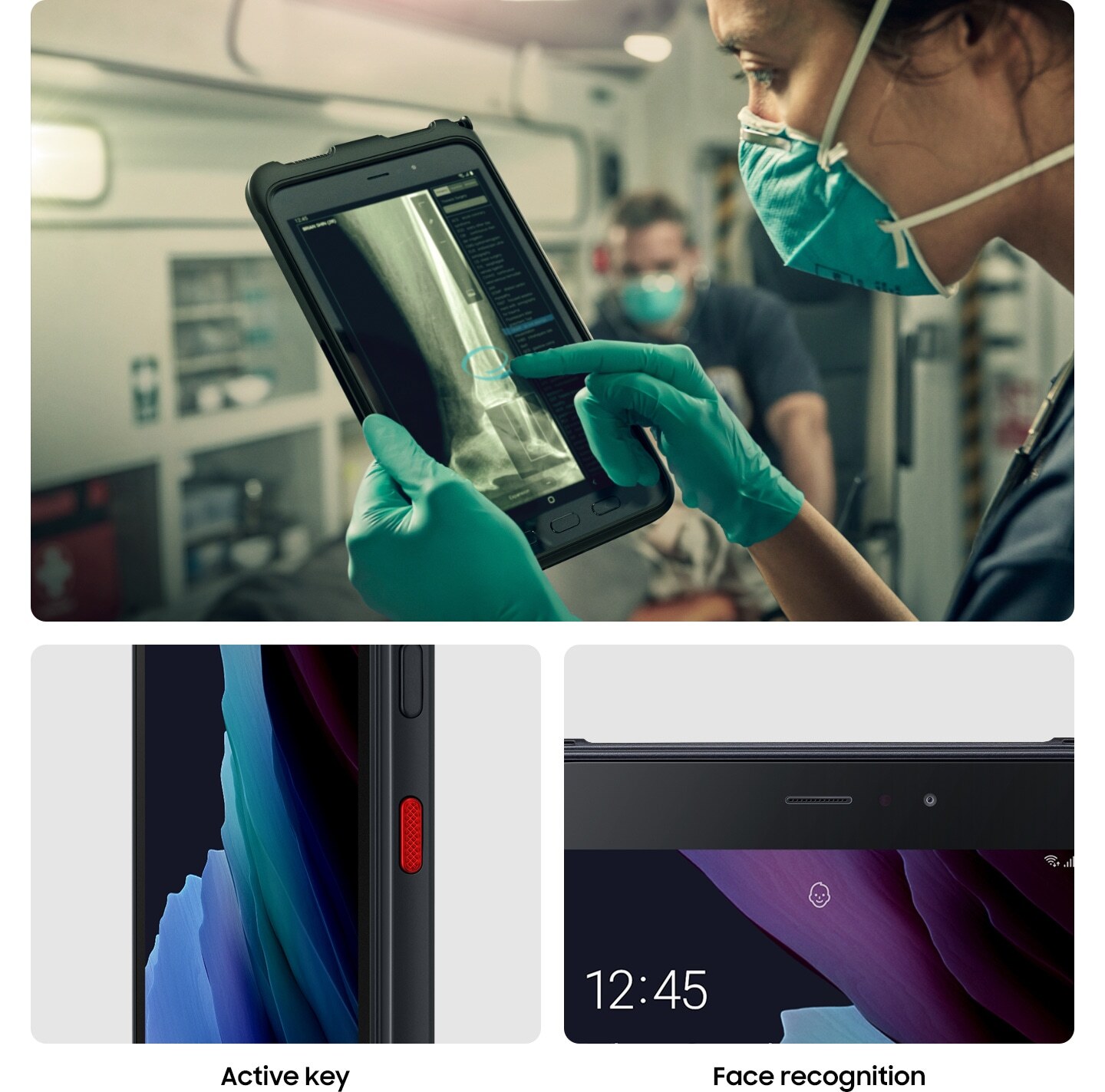 S Pen is just as tough, gloves on or off
The Galaxy Tab Active3 comes with an innovative IP68-rated water- and dust-resistant S Pen in box, for an easy way to work on the go with no need to charge. Responsive and precise even with gloves on, easily capture and create content and use it in outdoor environments from logistics to healthcare.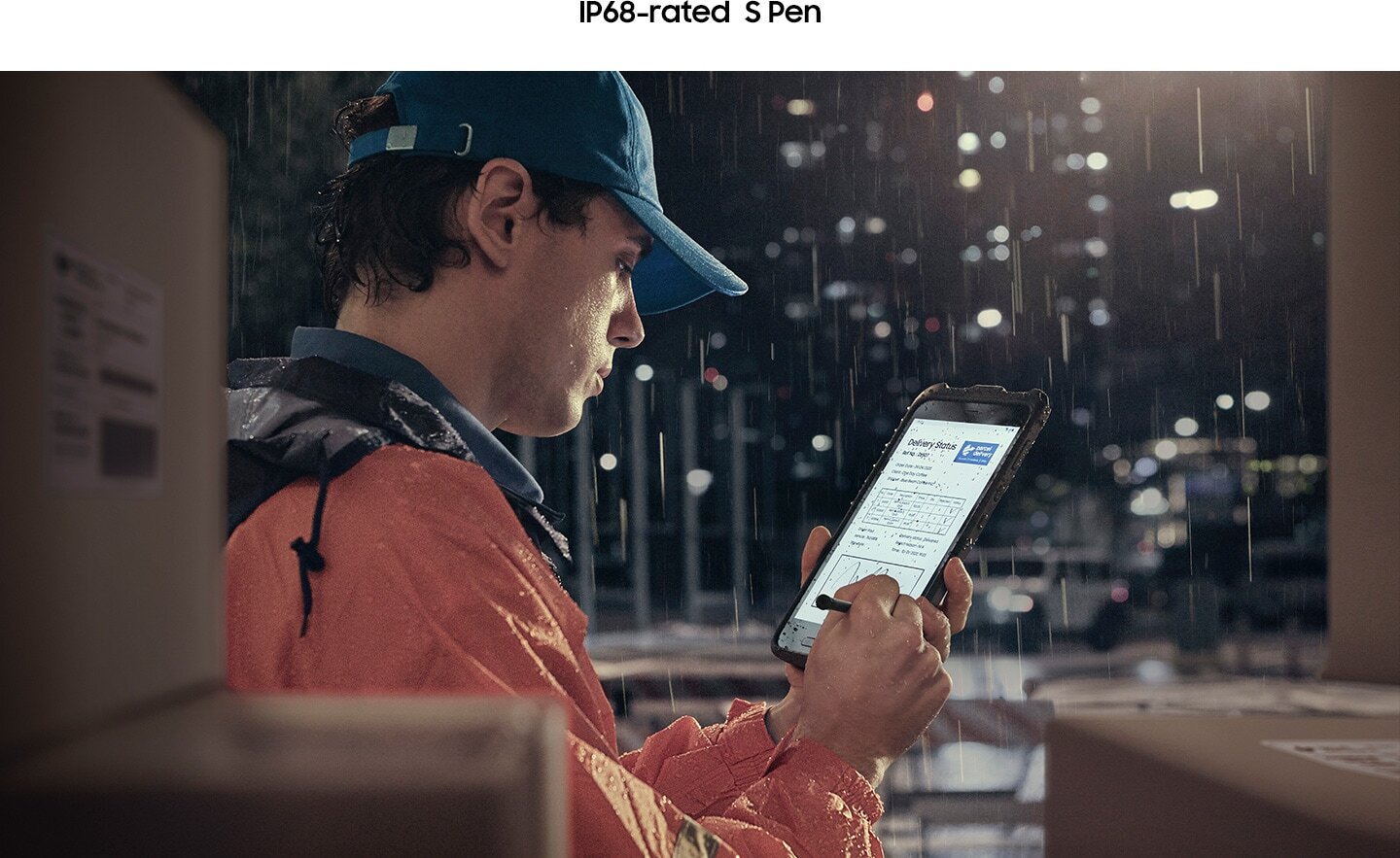 Multi-layered security for your business purpose
Built from the chip up on Samsung's industry-leading Knox platform, security is infused into the hardware and software of your device. Keep your business confidentiality safe and protect your most sensitive data against malware and malicious threats.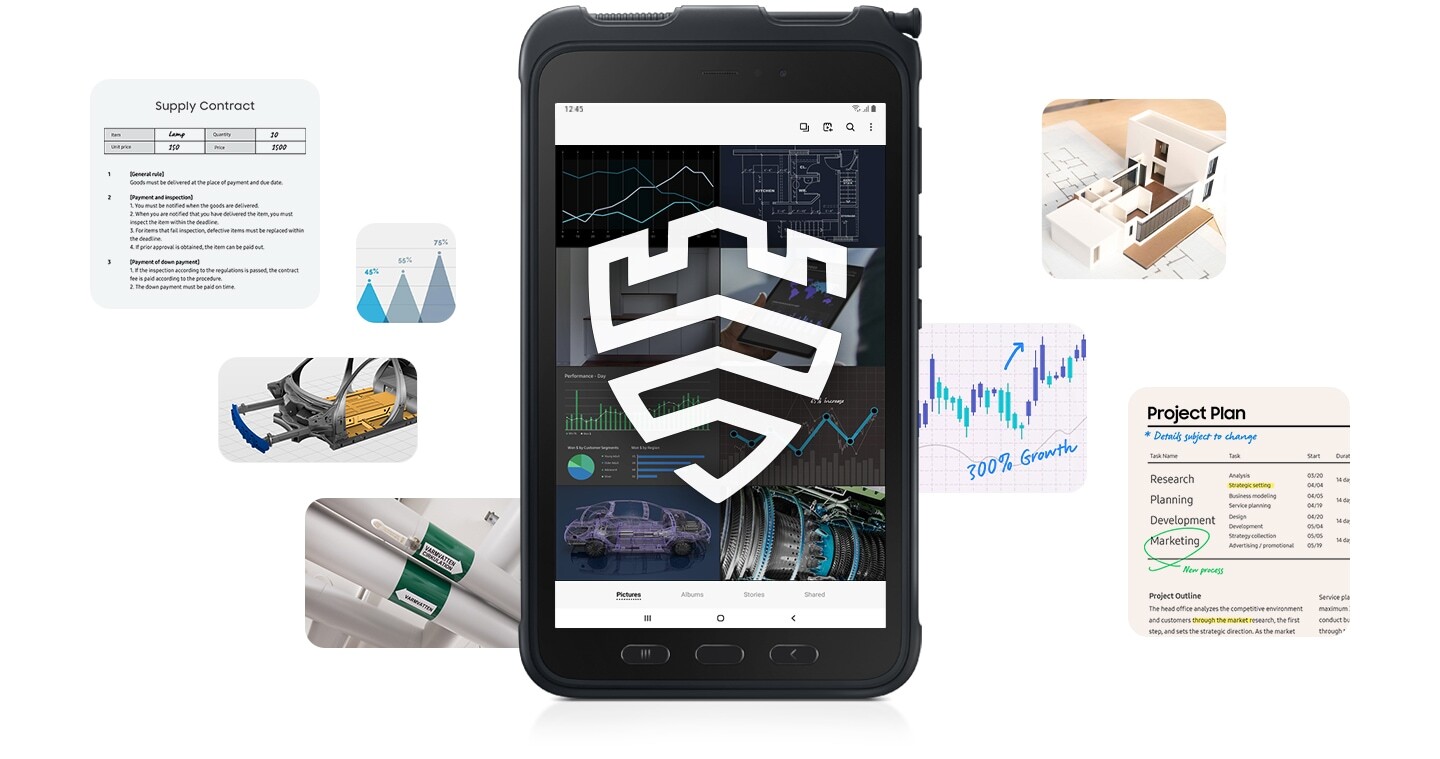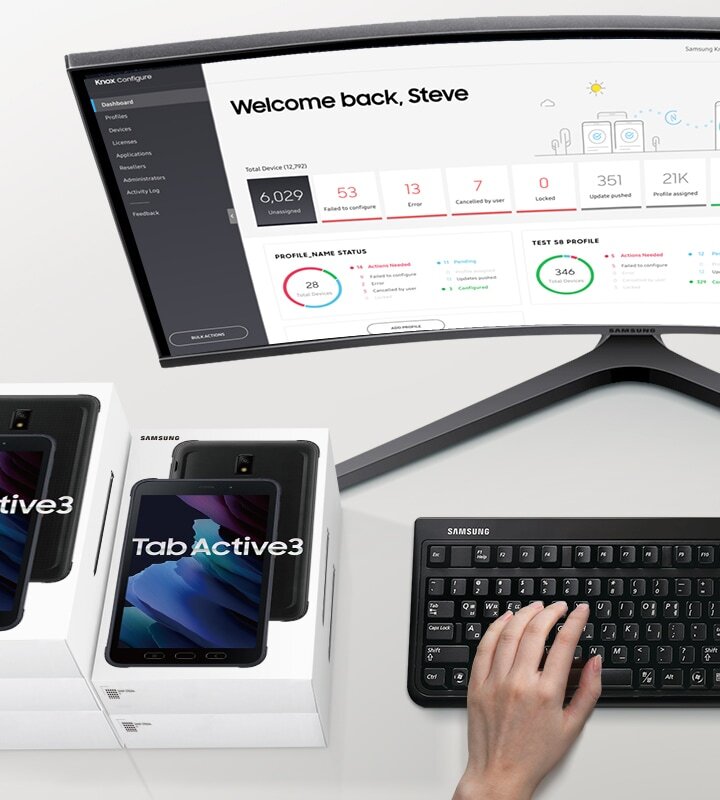 Covering all your steps in enterprise mobility
Easily set your Galaxy Tab Active3 devices up for business. Samsung Knox solutions are optimized for Samsung devices, designed to address your needs throughout the device lifecycle. Deploy and configure tablets without opening the box, and ensure your devices are managed and under IT control.
Customise for your business purpose
Transform your Galaxy Tab Active3 tablets to serve your unique use cases, without making heavy investments into dedicated gadgets. Remap hardware keys, lock to a specific app, or setup your own bootup logos. All done over the cloud with Samsung Knox.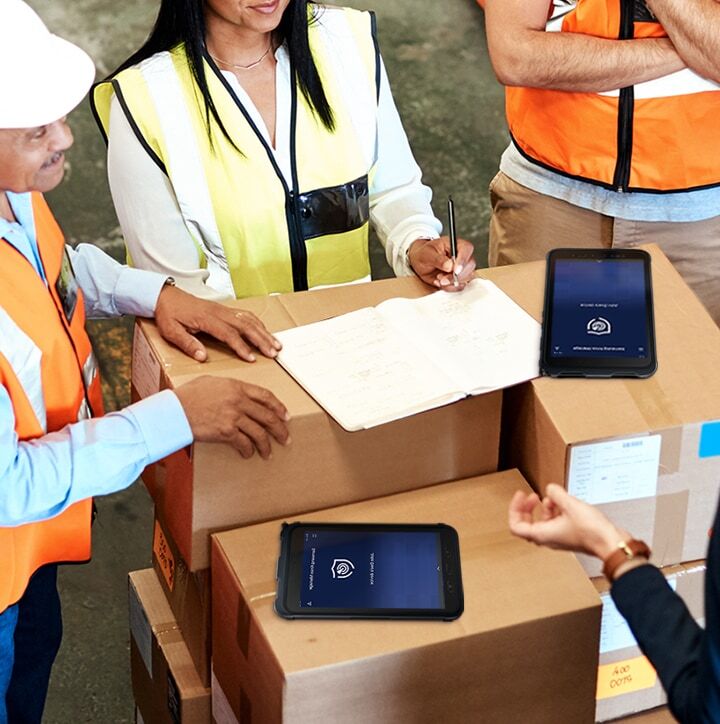 Quality technical support services
Samsung offers you direct access to our team of enterprise mobility experts. With expert support for Samsung hardware and software-related issues, from OS version and security updates to enterprise solutions, your business can keep on running.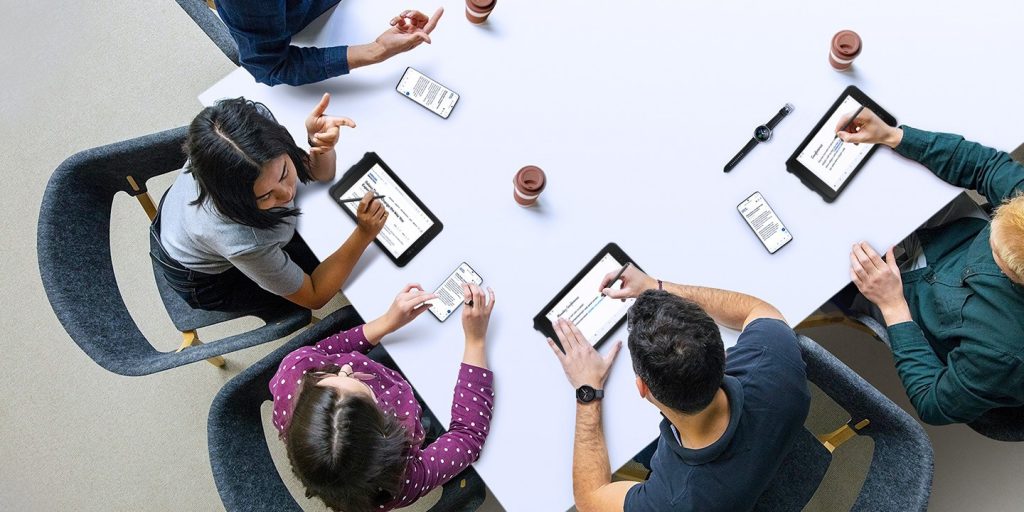 A powerful experience enhanced with Galaxy favorites