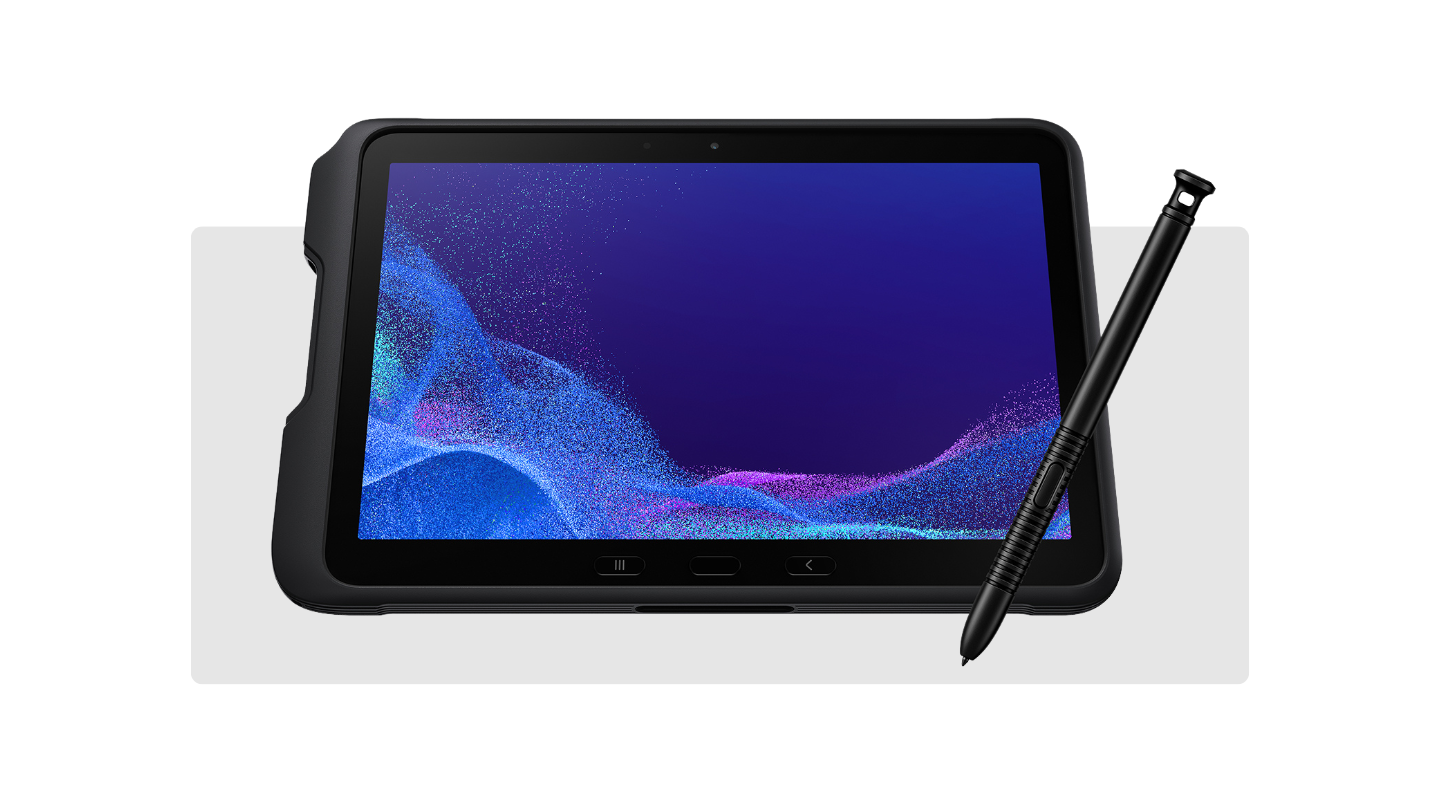 Anti Shock 1.2mm
With inbox cover
IP-68 rated Tablet & S Pen
Water and dust resistant
MIL STD 810H
Military Specifications
The Ultimate Powerhouse for Industrial Efficiency
 Combining military-grade toughness, lightweight portability
and exceptional performance, the versatile Galaxy Tab Active4 Pro
withstands harsh conditions for use out in the field or frontline.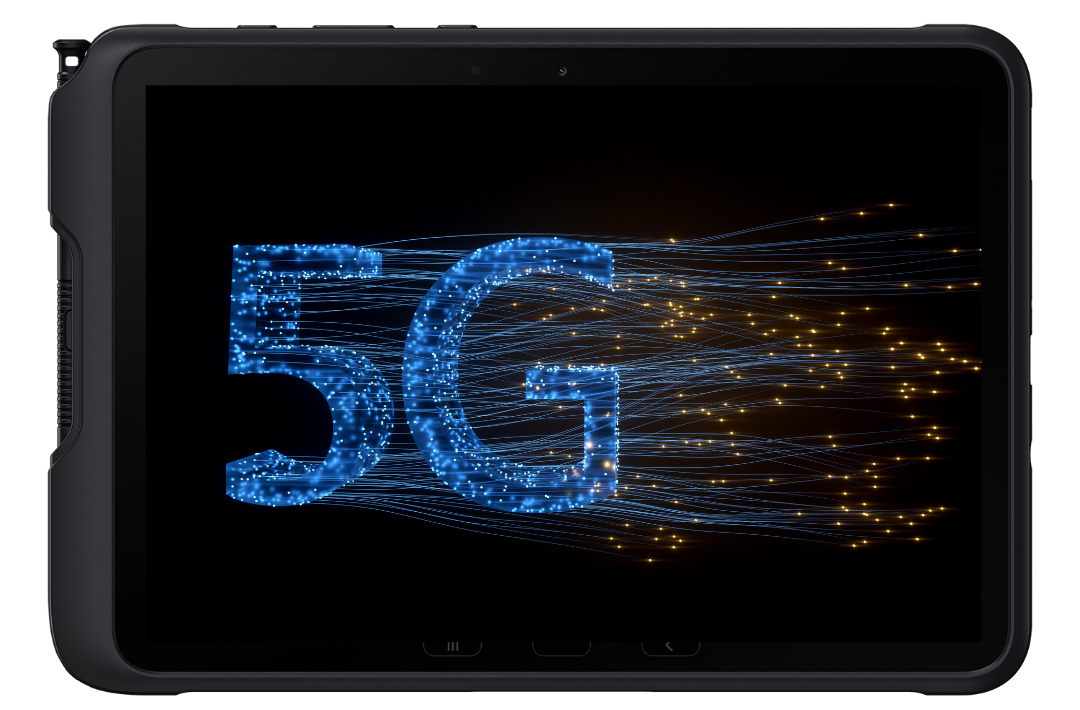 5G Connectivity
5G can be utilised in various industries such as construction sites, manufacturing plants, warehouses, retail stores, and field work to stream live video, connect robots and sensors, track inventory, provide real-time information to customers, and enable field workers to access data and applications, thereby improving safety, efficiency, productivity, accuracy, and customer experience. This can be a valuable asset for businesses and individuals who use the Samsung Galaxy Tab Active4 Pro in demanding environments.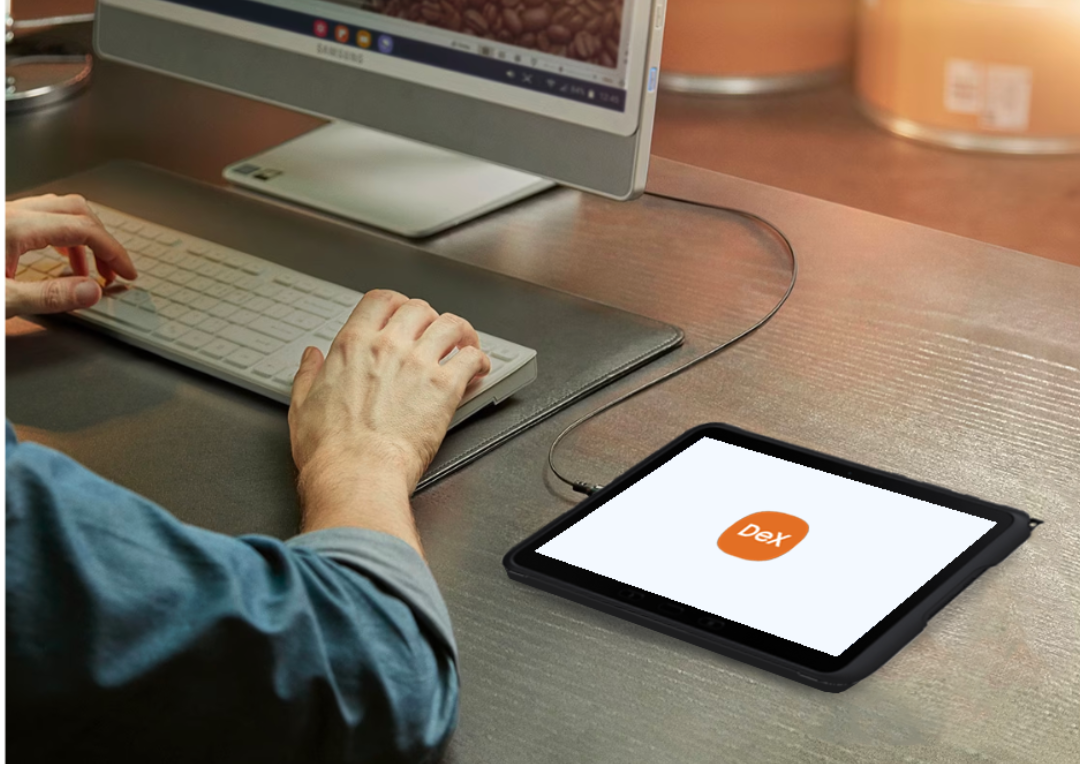 Wireless DeX
A feature that allows the tablet to connect to a monitor or compatible docking station, effectively transforming it into a desktop-like experience. This feature is beneficial for office environments, enabling users to switch between a mobile and desktop experience seamlessly.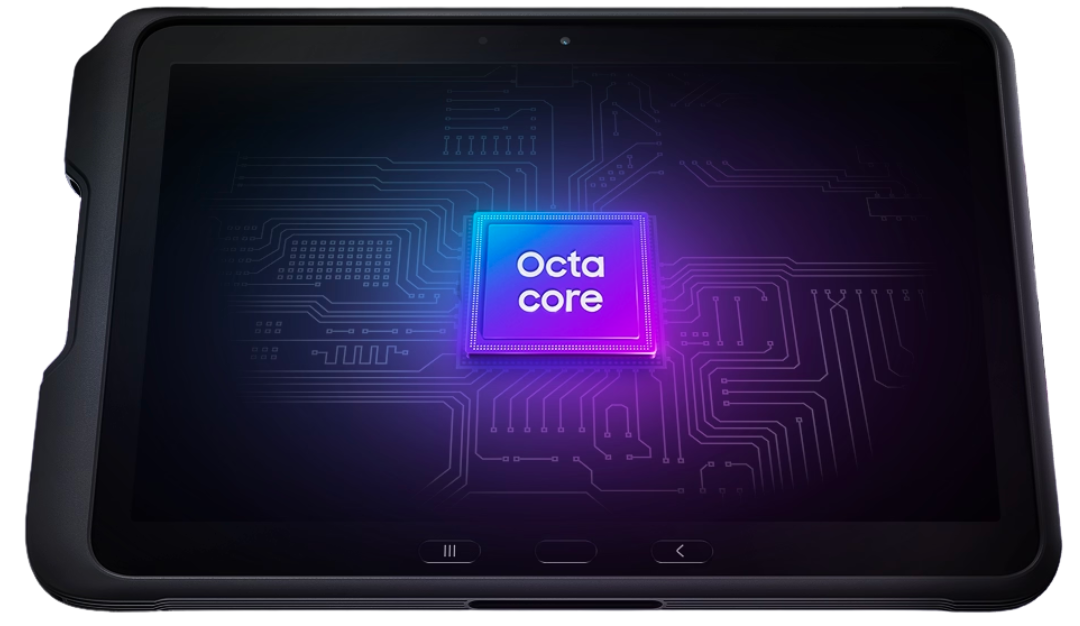 Memory
One UI10 enhances mobile experience with personalization, while the octa-core processor ensures fast performance, enabling high productivity for employees. The Galaxy Tab Active4 Pro provides expandable storage via microSD card, allowing workers to keep essential files on their device.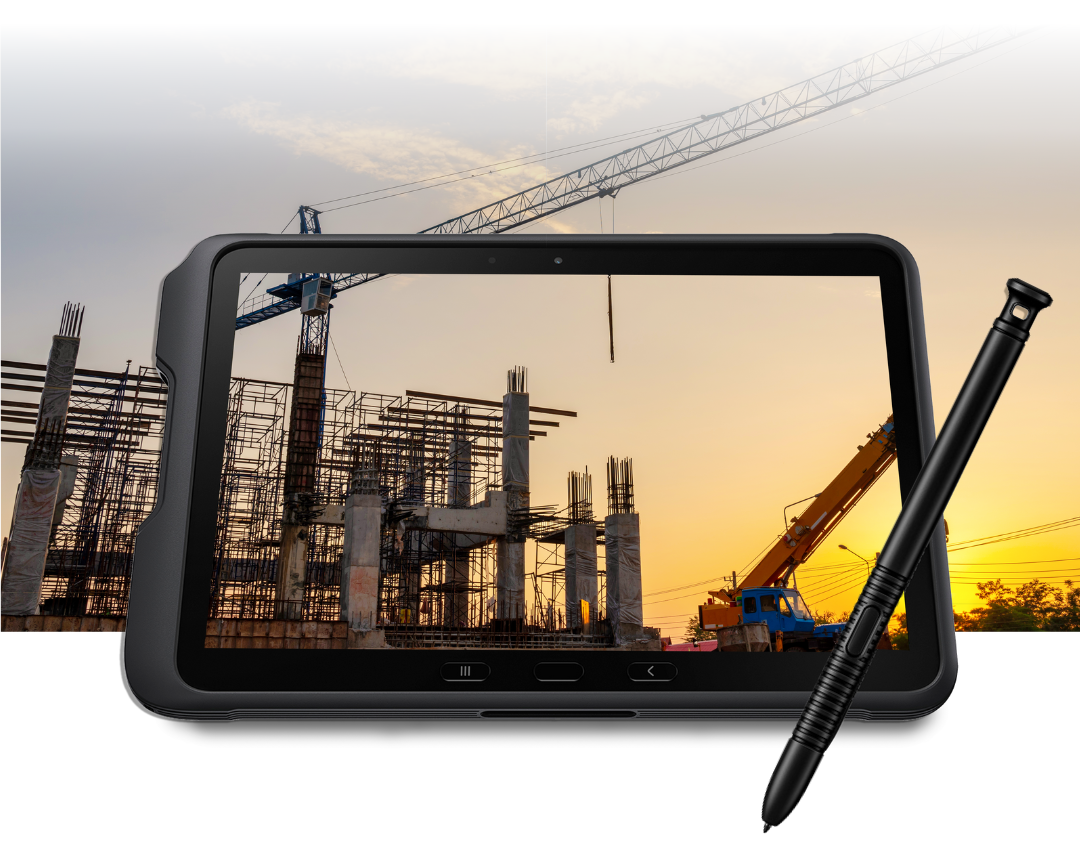 Rugged Features
Samsung Galaxy Tab Active4 Pro is a rugged tablet that is designed to withstand harsh conditions. It is water-resistant, dust-proof, drop-proof, and MIL-STD-810H compliant. It also comes with an S Pen stylus, making it a versatile and powerful tool for a variety of uses.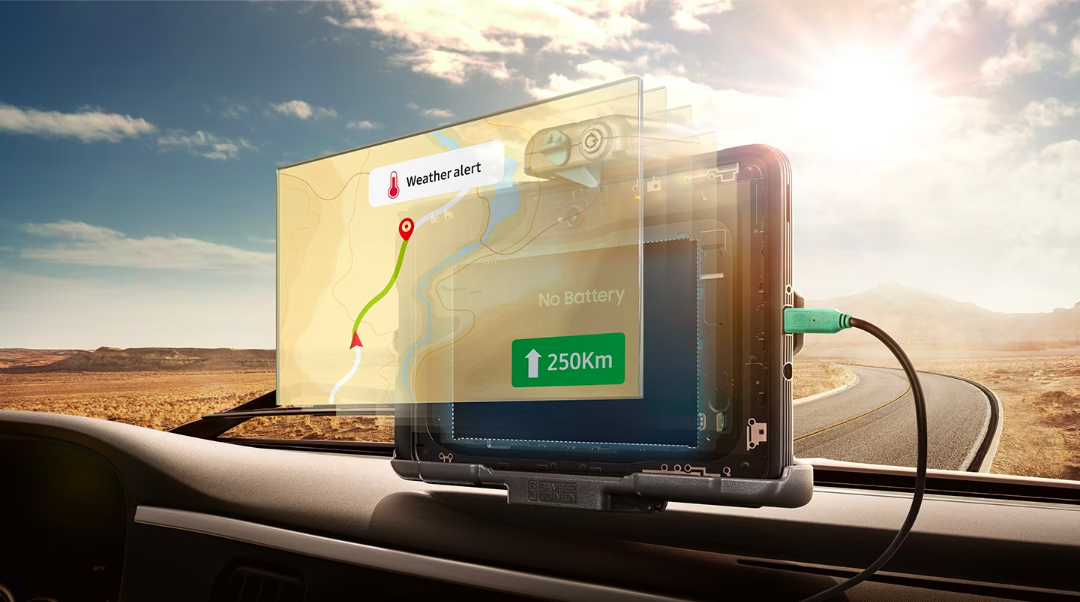 No Battery Mode
Keep going with No Battery Mode5, which directs power to the tablet without relying on the battery. Perfect for long shifts and vehicle workers.
IP68 Certified S Pen
Perfect for signature capture and managing complex documents in gloved environments, the S-Pen is also water and dust resistant.
Manufacturing
Built to withstand tough environments, also enables effective communication and coordination among manufacturing personnel with great features.
Healthcare
Designed for medical professionals, it offers a portable and durable solution for various healthcare tasks.
Field Services
The tablet's large display and user-friendly interface make it easy to access important field-related apps, documents, and tools.
Transportation
An easy-to-use rugged phone with transportation-specific features, making it ideal for logistics and fleet management.
Education
It is durable, easy to use, and has a variety of features that make it ideal for students and educators of all ages.
Outdoor Activities
Designed to withstand extreme conditions, equipped with rugged and heat-resistant capabilities, ensuring reliable performance even on hot or cold environment.
The Protection Required With The Freedom To Customize