COVID-19: 7 Ways that Help Your Employees Stay Productive during Pandemic
COVID-19 as global pandemic that's sending shock waves around the entire world. It's like nothing we've ever seen before and as small business, it's something you've probably never had to plan for. If you feel overwhelmed, we have put together this free COVID-19 employer response pack that can help you navigate through this time. So, with office closures going on all over Australia and a shift to remote work, how do you ensure that your employees stay productive when they work from home?
If you're one of the lucky small businesses that has the option to allow your employees to work from home during this circumstance. It's important to make sure that your team is set up for success. Changing the working environment can lead to boost up productivity for some, but on the other hand, can lead to a dip in productivity for others.
Hence, how do you ensure that your team is staying productive when working from home without micromanaging your team? If you're seen to be micromanaging, it can be detrimental to employee morale and culture. This can have a knock-on effect throughout your entire business as trust begins to decrease.
If you're new to working from home concept and looking for ways your team can stay productive, we have a few suggestions. Keep reading as we share seven ways that your employees can set themselves up for success and stay at the top of their game while working from home during this time of uncertainty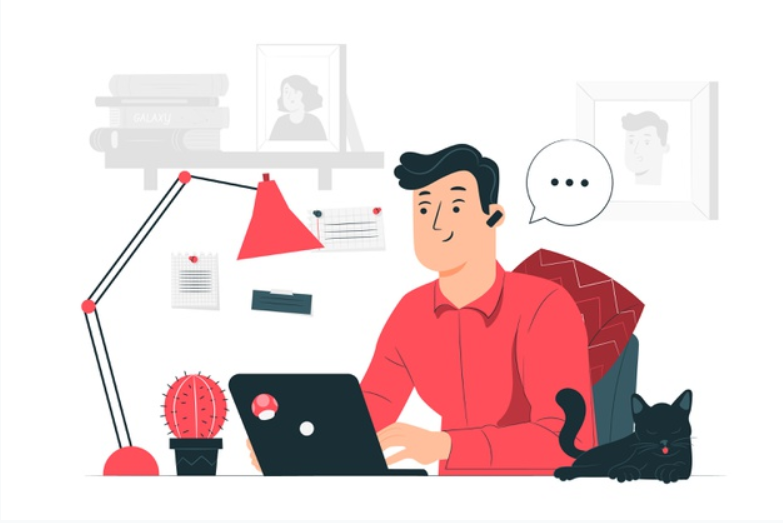 1. Remind your team to start their morning as if they were going into the office
That sounds simple, but it's an important one to remember for those who have never worked from home before. When you think about working from home, some might have the impression that it involves lazing around your pyjamas all day. But a more relaxed dress code can often mean a more relaxed day of work, which can have a significant impact on productivity when working from home. With this being said, it's important for your team to continue their morning routine as if they were getting ready for the office.Whether it's going for a run, a shower or a coffee, these are all things that keep them in their work routine. It will also help them to have a clear head when the time comes to log on to work.
2. Ensure your employees work set-up is safe
When your team is working from home, you have a duty of care for your employees to ensure they are still working safely. When it comes to workspaces, ensuring that your employees are set up safely and effectively is the key to productivity.
As an employer, you should send a reminder around to your team letting them know that they should have a clear desk to work on and a comfortable chair that is set to the correct height of their computer. This will reduce the chance of your employees having neck or back strain that could lead to other implications further down the track.
3. Remind your team to prioritise their physical health
When working from home – and especially during this time when we have been advised to stay home – it can be easy to neglect your physical health. It's never been more important to focus on your physical health in times like this. Why is that? It can cause your endorphins to flow and improve your overall mental health during a time of discomfort. Some ways that you can encourage your team to prioritize their health include:
Drinking at least 2little of water per day
Exercising for at least 30 minutes. This could be a walk around the block during their lunch break, doing bodyweight exercises in their living room or practicing yoga.
Focusing on a healthy diet and eating balanced meals and snacks
This can be as easy as sending out a daily reminder on Slack or via email telling your team to get up for 15 minutes and go for a walk.
4. Encourage your team to take regular tea and lunch breaks.
It sounds basic, but we all know how easy it can be to get caught up in a task and spend hours without a break at your desk. If you want to make sure your team is taking their breaks, why don't you send them calendar invites so it's in their diaries? We also encourage you to make sure your team is stepping away from their workspace during their breaks and follow a 'no eating lunch at your desk' rule. Encourage this opportunity to get up, stretch and refocus. This will do your team a world of good.
By taking regular breaks, your team will:
Be more productive
Have improved mental health
Be more creative in their thinking and work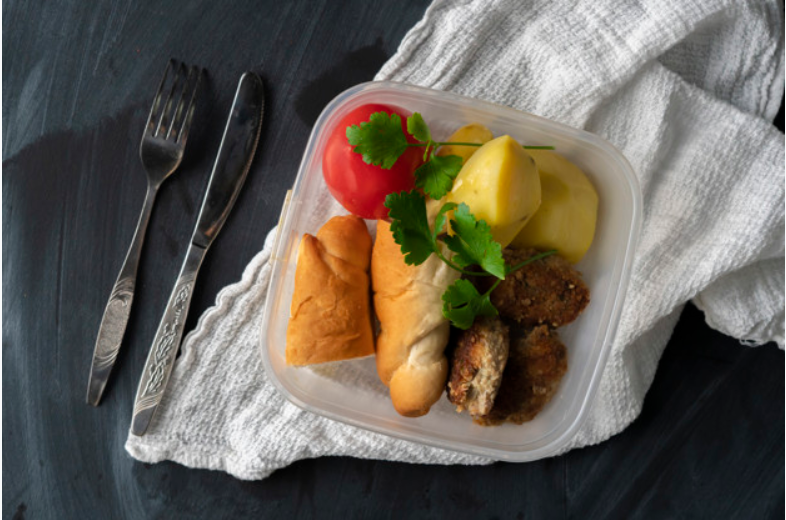 5. Have daily team huddles in the morning
By having a daily online huddle in the morning, your team can talk about what they have achieved from the day before, what they want to achieve for the day ahead, and any issues or concerns that need to be addressed. By sharing your team's intentions for the day, they're going to feel more productive and ready to hit the ground.
This is a great way to stay productive and can assist with:
The alignment of goals and tasks as a team
Improved communication across teams
Accountability and overall productivity
6. Keep in regular online contact with colleagues
It is crucial to ensure that your team communicates with colleagues on a regular basis. If you're faced with an unknown amount of time working from home, it can take a toll on your mental health.
7. Use task management tools
Whether it's a simple to-do list or using a task management tool like Asana or Trello, it's a great way to stay accountable and productive when working from home. These tools allow everyone to map out their day whilst providing transparency to the wider team what everyone is working on.
Sorry, the comment form is closed at this time.