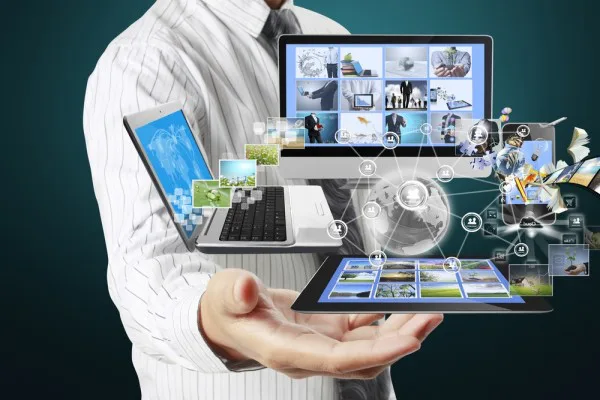 The Next Big Thing In A Mobile Workforce
The increasing use of mobile technologies is blurring the line between work and home. As companies explore new horizons in the mobile-first world, employees are taking advantage of technologies – Carrying smartphones, tablets, or any other handheld devices to work on-the-go, meet customers, on-site visiting, enabling sales, reaching out to stakeholders, driving and transferring goods, managing workflows, tracking processes and so on.
The four keywords associated with the successful implementation of "mobile workforce" are – Connect, Collaborate, Communicate, and Control. You can now work from anywhere in the world and work from the comfort of your home or office.We offer a tailor-made solution to most enterprises with securely connect people with the information they need, whether they work remotely or not. Enterprise Mobility Management(EMM) is featured in SYNDES Technologies as one of the one-stop solutions and services for your business needs.
Here's a little about this powerful solution. You could now manage your business in a mobile environment, juggle multiple mobile devices, manage employee expectations, keep pace with ever-changing technology, and eliminate threats and risks from mobile devices while maintaining company policies and standards.
Contact our mobility experts by submitting your business details, we'd let them to conduct a mobility needs analysis based on your business objectives for you!
Sorry, the comment form is closed at this time.