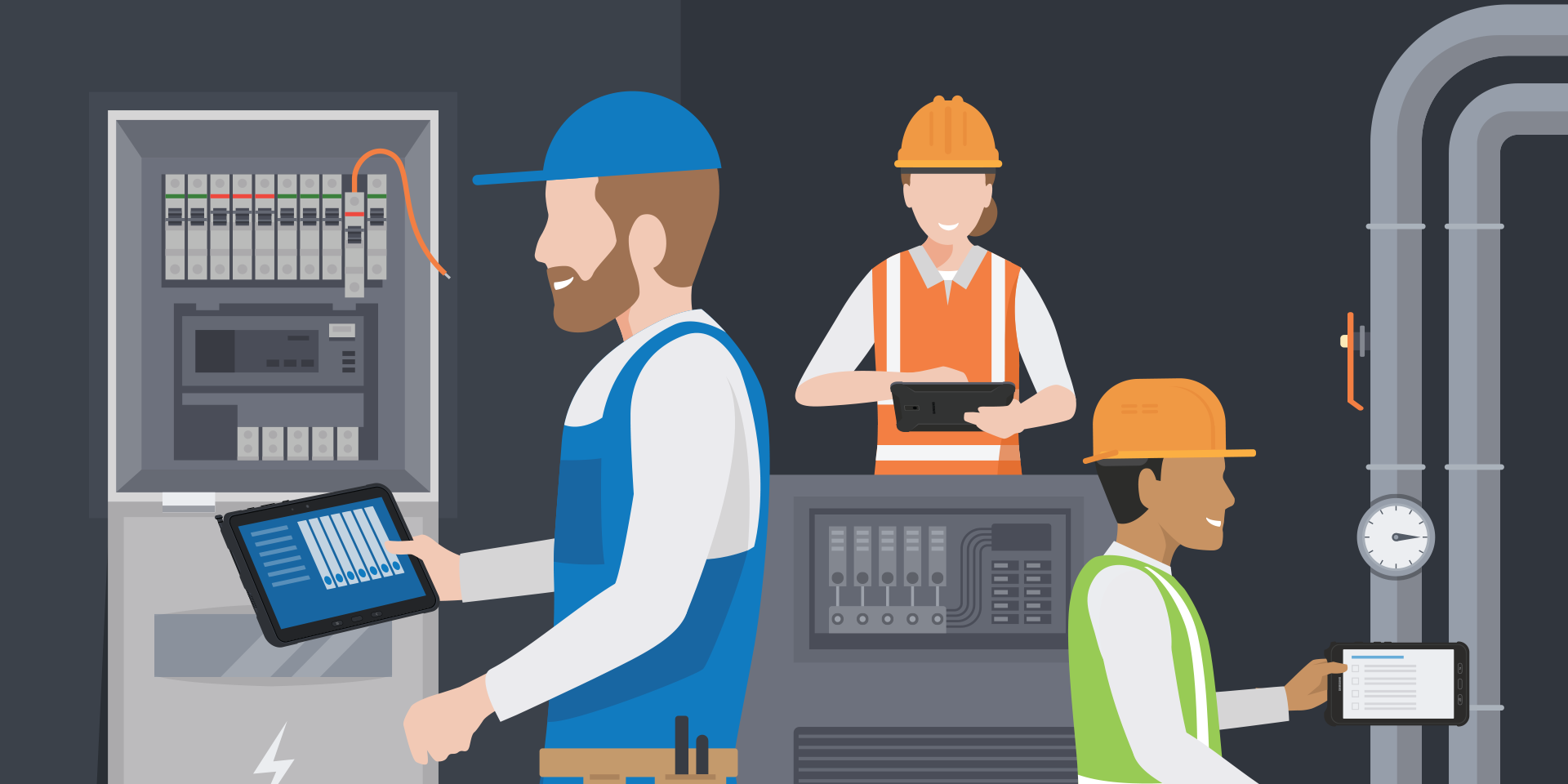 Top 5 Benefits of Rugged Mobile Devices in Manufacturing Industry
What is Rugged Device?
A rugged device is a toughened device that is completely sealed within a durable housing to protect it from damage caused by, among other things, water, shock, dust, and vibration. Rugged smartphones are built to withstand extreme weather and temperatures, accidental damage, and rough handling, making them ideal for working outdoors or in harsh environments, as well as use in extreme sports such as sailing, rock climbing, and etc. The majority of rugged smartphones will have been tested to strict IP68 standards. IP ratings aim to provide users with a clear indication of what they can expect rather than vague marketing terms such as waterproof. The demand for smartphones and feature phones is increasing at a rapid pace as a consequence of enhanced investments in R&D related to display technologies, communication networks, battery and camera advancements, among other factors.

5 Ways That Industry 4.0 Can Help You Succeed With Rugged Mobile Devices
1. Device Durability
Rugged devices play an important role in the manufacturing industry throughout the entire value chain, from material gathering, inbound and outbound logistics, procurement, demand management, order fulfilment, manufacturing flow management, to product development, commercialization, and last-mile delivery. Every executive at all operational levels is outfitted with ruggedized handheld devices to perform a variety of tasks such as record keeping, inventory management, communication, customer interaction, payment processing, and so on. So, the first advantage of a rugged device is its extremely durable and tested construction, which enables the devices to operate under extreme climatic and work conditions, as well as their resistance to physical shock, moisture, water, heat, and even sandstorms.
2. Deliver a Platform To Access Data
Rugged mobile gadgets let you monitor plant activities on the factory floor or even remotely using a phone. To monitor production lines at the precise level they require, staff members can utilise the company's manufacturing execution system (MES). Supervisory control and data acquisition systems (SCADA) can use data from Industrial Internet of Things (IIoT) devices to feed algorithms (SCADA). These can be found on mobile devices as well. Only individuals with the proper authorization can view sensitive data thanks to effective mobile device management, which can also guarantee a higher level of access. For effective management of their staff, plant facility supervisors have access to real-time plant floor oversight.
3. Machinery Maintenance
A manufacturing unit's success is dependent on the smooth operation of all machineries in order to maintain the required levels of efficiency in the production processes. Engineers cannot keep track of required maintenance work, machinery repair schedules, and part replacements using only pen and paper. Engineers benefit greatly from the use of handheld rugged devices because they allow them to easily update accurate information records, share and access data in real-time with managers and team members, and interact with customers and stakeholders. Overall, rugged devices improve communication, coherence, synchronicity, downtime reduction, faster decision making, and productivity.

4. Help Supply Chain and Inventory Management Easier
Inventory management in a smart factory is mostly automated, with restocking orders being sent out even as raw materials are consumed. When factories share their inventory data with third-party vendors, all stakeholders can be on the same page and programme inventory chains to replenish stock without the need for purchase orders. Regardless of the level of automation in supply chain and inventory management, plant workers frequently need to double-check the quantity of raw materials or spare parts to ensure smooth production. Rugged mobile devices equipped with inventory management software enable employees to quickly scan the supply chain and forecast how the situation will affect the day's jobs. Employees can also use the device to ship spare parts and other items from other plant locations as needed.
5. Inventory Control
Factory and warehouse management is critical for manufacturers. These warehouses house a variety of valuable items, parts, and raw materials that can be used in a variety of manufacturing processes, machine maintenance, and distribution. These, along with the finished goods, are to be kept in an organised order with proper accountability at all times. It is obvious that keeping paper records is no longer necessary to maintain accuracy and efficiency. One of the most significant advantages of ruggedized devices equipped with the right set of apps is that they can be used without fear of being mishandled to keep all records and reports in order. They seamlessly enable executives to share, access, and upload real-time data while providing instant updates and communication.
Benefits from Industry 4.0 do not have to be limited to large original equipment manufacturers (OEMs). Manufacturing companies of all sizes can transition from paper-based processes to digital ones, with incremental gains in efficiency. Rugged mobile devices help deliver the benefits of Industry 4.0 no matter where you are on the arc to a nearly autonomous smart factory. In an increasingly competitive and volatile global manufacturing environment, every advantage counts. Leveraging mobility allows you to take advantage of these benefits to the fullest.
Sources:
Perkins, B. (2021, September 22). The Role of Rugged Mobile Devices in Industry 4.0 Getac. 

‌
‌
Sorry, the comment form is closed at this time.