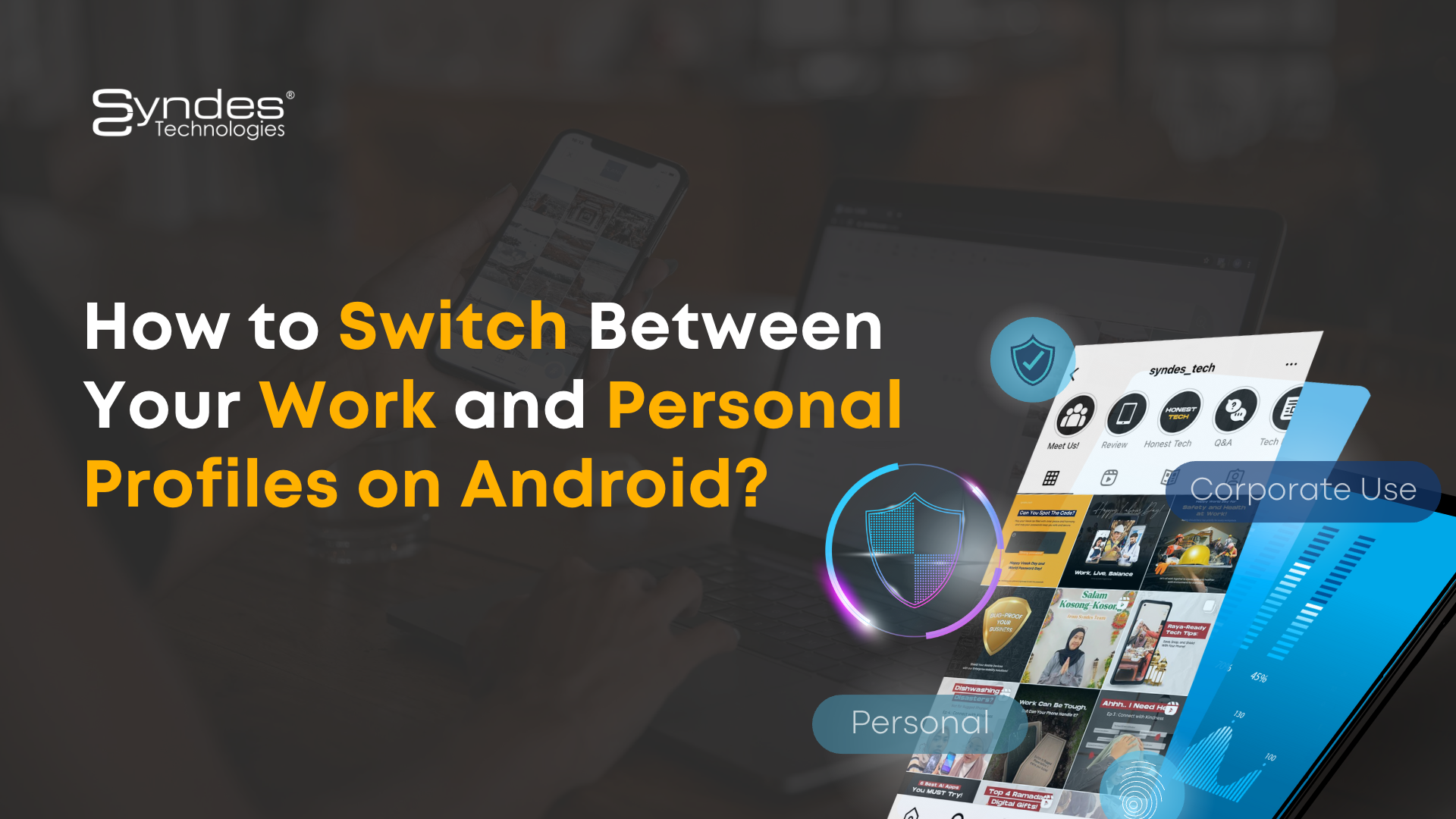 How to Switch Between Your Work and Personal Profiles on Android?
In Malaysia, as mobile devices such as smartphones became more prevalent in the corporate world a few years ago, individuals would often carry separate devices for personal and professional use. However, as mobile devices have become increasingly essential, a more convenient way to separate work and personal life on Android has emerged. This is where Android work profiles come into play. Enterprises can now create Android work profiles to keep their corporate data separated from employees' personal apps and data on their bring your own (BYO) devices.
Wondering why it is crucial to separate personal and work data? This is especially important in Malaysia, where work-life balance is highly valued. Moreover, it helps businesses manage and secure their corporate data on employees' personal devices. With Android work profiles, businesses can enforce strict corporate policies on the work profile without compromising employees' user experience or privacy, thereby ensuring the integrity and confidentiality of their corporate data.
Let's understand how you can separate your work and personal data on Android devices.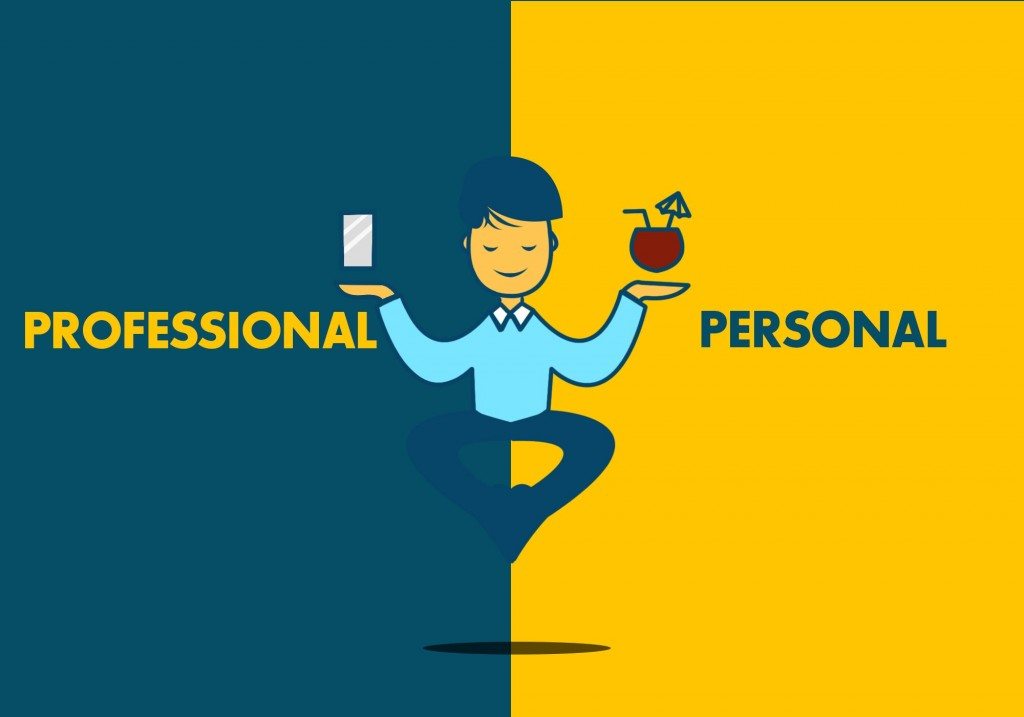 Separating Work Profile and Personal Profile on Android Devices
1. Multi-User Profiles
Besides creating Android work profiles, there's another way by which users can successfully separate their work & personal data on devices. This can be done with the help of multiple user profiles. Android devices allow users to create multiple profiles using a primary and a secondary Google account. You can set up the primary profile as your personal profile and the second one as your work profile and then switch back and forth depending on your working hours.
This, however, is a tedious method and not preferred by many for several reasons. The main reasons being it takes a considerable amount of time to set up, it is not supported in Samsung devices, and also because it is impractical to execute on an enterprise level.
2. Android Work Profiles
Android devices belonging to version 5.0 and above have support for the work profile feature that creates a separation between the personal & work apps and data on the user's Android phone. This separation is easily achievable with the help of an MDM solution that supports Google's Android Enterprise service. Android MDM solutions like Scalefusion offer containerization capabilities that help IT admins set up a work profile for efficient BYOD management.
What is Containerization?
Containerization is a form of segregating apps to ensure they run in separate containers on the same device using the same OS. Containerization works by virtualizing all the components of an application into a single container where it runs as an isolated entity on a shared OS. Containerization goes a long way in helping businesses streamline and secure their BYOD management. It enables IT admins to separate their employee work apps from their personal apps on their BYO devices. This containerized data can also be separately encrypted or password protected for additional security.
Benefits of Containerization
Statistics show that 67% of employees use their personal devices for work. This makes it crucial for businesses to implement strategies that streamline their BYOD management.
Here's how containerization benefits businesses and employees:
Corporate Data Security
Securing sensitive business information is a major concern when allowing employees to use their personal devices for work. Providing company-owned devices makes corporate data security easier for businesses since these devices can be secured with enterprise policies. It is anything but fair to expect employees to allow their companies to take over their personal devices and push extensive settings for tailored device usage.
Containerization of data allows businesses to strike a balance between allowing employees the freedom to use their devices and securing their corporate data. With the Scalefusion MDM solution, you can selectively apply corporate policies to your Android work container. With this, all the corporate data stored separately in the work container is secured with strict corporate settings, whereas the rest of the device functionalities remain unaffected. You can also restrict the copying of data from work to personal apps, reinforcing your android data security.
Simplified Administration
Imagine the hustle of managing and monitoring your employees' personal devices. Firstly, enterprises cannot take complete control of the user's personal device. Secondly, IT admins are always apprehensive about accidental or intentional data breaches. 
Managing work containers with the help of an MDM solution makes the process of managing and constantly monitoring hundreds and thousands of employee devices easier for your IT teams.
Employee Data Privacy
BYOD policies are not very appealing to employees. Several enterprises have experienced resistance to BYOD policies simply because employees feel threatened with losing their privacy. Containerization helps employees change their perspective on BYOD management since any and every corporate policy that their enterprise extends is applied specifically to the work profile and does not hamper the functioning of their device or their personal data.
Separate Work and Personal Work Apps on Android with SYNDES Mobile Device Management you can easily manage your employee-owned or BYO devices. It helps ensure that your corporate data is securely accessed and used in a non-intrusive manner.
As an IT admin, you need to have the following requisites to start managing your employees' personal devices.
Have an Android for Work setup Successfully update your organization's information Create a BYOD profile with policies and settings that suit your business needs Manage users by adding or importing employees to the dashboard Create enrollment configurations such as QR codes for a simplified bulk enrollment process and send out invites to your employees via email Closing Lines. While enterprise mobility is helping employees stay connected from anywhere in the world, it is also thinning the lines between personal & work life. Separating personal and work-related apps and data on your employees' Android devices Features is easy and fuss-free with Mobile Device Management.
Sources: Shambhavi Awate. (2022, December 15). How to Separate Your Work and Personal Profile on Android? Scalefusion Blog | MDM, EMM, Product Updates ,Thought Leadership & SaaS; Scalefusion Blog. https://blog.scalefusion.com/separate-work-and-personal-data-on-android/?utm_source=blog&utm_medium=Blogs%20%7C%20Scalefusion%20Blog%20-%20Part%209&utm_campaign=Scalefusion%20Blog
‌
Sorry, the comment form is closed at this time.