A new dawn in display technology: The foldable Infinity Flex Display.
A stunning 18.51cm(7.3″) Dynamic AMOLED display that defies expectations. Made of a revolutionary polymer material layered for slim flexibility, it's the largest Galaxy smartphone screen yet.
*You may notice a crease at the center of the main screen, which is a natural characteristic of the screen. Screen measured diagonally as a full rectangle without accounting for the rounded corners and the upper cutout. Actual viewable area is less due to the rounded corners and the upper cutout.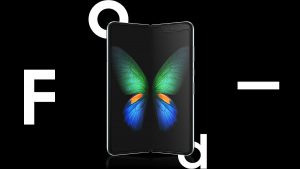 The articulated spine makes folds smooth and graceful.
An engineering marvel inspired by the precision of watch mechanics, the hinge delivers symmetrical movement that gently locks in place. So Galaxy Fold intuitively folds like a book.
*Image simulated for illustration purposes. 200,000 folds estimate based on internal testing conducted by Samsung.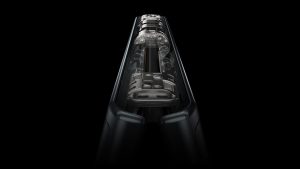 Sleek colours to match your style.
Live out your futuristic fantasy with the premium, monochromatic colors of Space Silver and Cosmos Black.
*Model and colour availability may vary depending on country or carrier.

Hold the future in one hand.
When folded, Galaxy Fold's slim silhouette slips easily into your bag or pocket. It also fits comfortably in your hand, putting all your apps within easy reach.
*The device contains magnets. Keep a safe distance between the device and objects that may be affected by magnets such as credit cards and implantable medical devices.
*Your device contains magnets, which may affect medical devices, such as pacemakers or implantable cardioverter defibrillators. If you are using any of these medical devices, consult with your physician before you use the device.
Objects such as credit cards, passbooks, access cards, boarding passes, or parking passes may also be damaged or disabled by the magnets in the device.
Please keep a safe distance between your device and objects that are affected by magnets.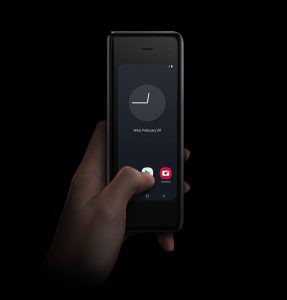 A seamless experience from the outside in.
As you unfold, Galaxy Fold's displays work together seamlessly with impressive app continuity.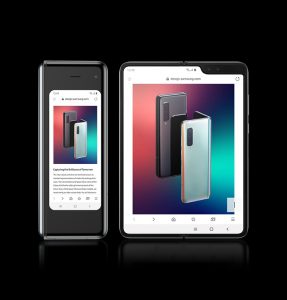 A breakthrough in multitasking.
The Galaxy Fold is pioneering the seamless integration of hardware and software for a foldable device. Use up to three apps simultaneously — you can stream, game, and even text all at once.
*Certain third party applications may not support multitasking.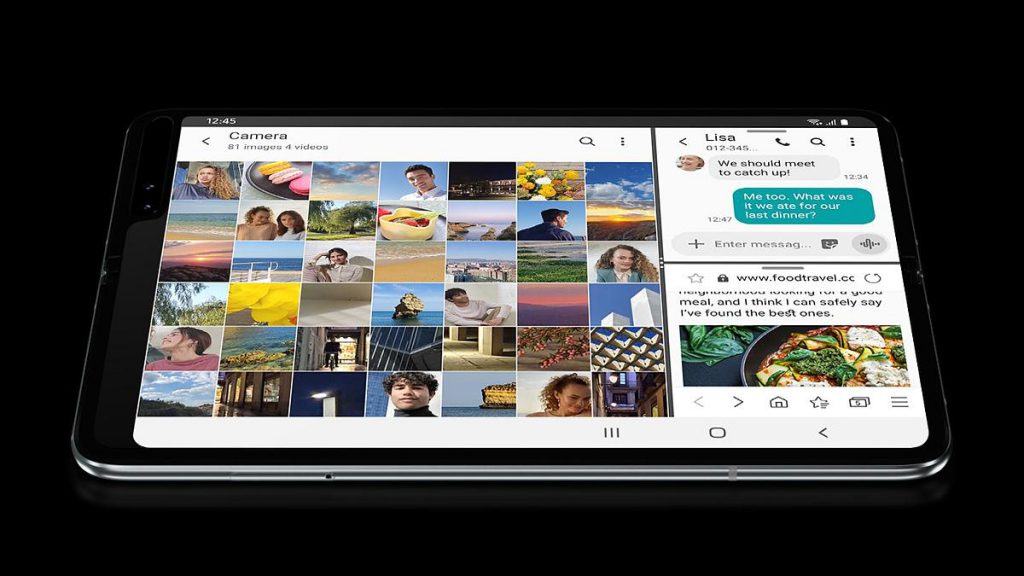 Capture it all, no matter how you hold it.
With six pro-grade cameras, you're sure to capture stunning photos and videos. And you can use the Infinity Flex Display as a massive viewfinder.
*Using Infinity Flex Display as viewfinder only available when using the rear and front cameras.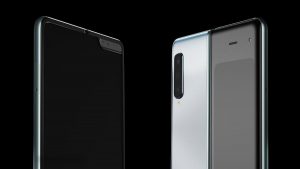 The future of speed and storage.
With 12GB of RAM for intensive multitasking — from gaming to streaming, and even live broadcasting all at once. Plus, 512GB built in storage is ample space for your apps and media.
*Image simulated for illustration purposes. *Actual storage available may vary depending on pre-installed software.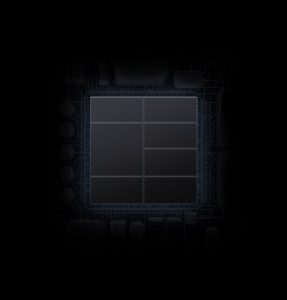 The dual battery delivering smarter power.
The dual battery with 4380mAh (typical) capacity is a game-changer that uses and recharges both cells to prevent overcharging. To save power, intelligent battery management puts apps you're not using on reserve.
*Image simulated for illustration purposes. **Typical value tested under third-party laboratory condition. Typical value is the estimated average value considering the deviation in battery capacity among the battery samples tested under IEC 61960 standard. Rated (minimum) capacity is 4275mAh. Actual battery life may vary depending on network environment, usage patterns and other factors.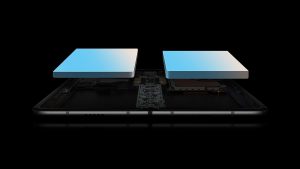 Complimentary Gift
Samsung Galaxy Active 2 44mm Aluminium (worth RM1,099)