Reasons why SMEs should use MDM
In the early 2000s, MDM (Mobile Device Management) originated as a way to secure and control devices used by the workers in a company. BlackBerry's launched of smartphones marked as a start of a new era where people can use personal phones to access work. The launch of BlackBerry smartphones was the beginning of a new trend where people used their personal phones to access work. However when the revolutionary iPhone was released in 2007, it triggered the BYOD (Bring Your Own Device) trend at work.
This caused a major transformation in the way companies were handled in and out of the place of work. Android later stepped in with affordable phones that have seen its user-friendly devices again booming in the industry. All these developments came at the cost of protecting the company data and so there was a large adoption of MDM around the world.
Recently, mobile devices have become an important and indispensable element in the corporate world. Organizations are gradually recognizing the value of a flexible working environment in which workers at any time can access corporate data and content from anywhere on mobile devices. This, in turn, helped staff maintain a balance between professional and personal life.
Here are now a few real facts that will make you think about an MDM solution for small business:
Approximately 43% of the cyber-attacks target small enterprises.
In just 6 months after a cyber-attack, 60% of small enterprisesgo out of business.
Small enterprisesrate just 14% as highly effective in finding a way to mitigate vulnerabilities, cyber threats and attacks.
48% of the data security infringementsare caused primarily by malicious intent or human error.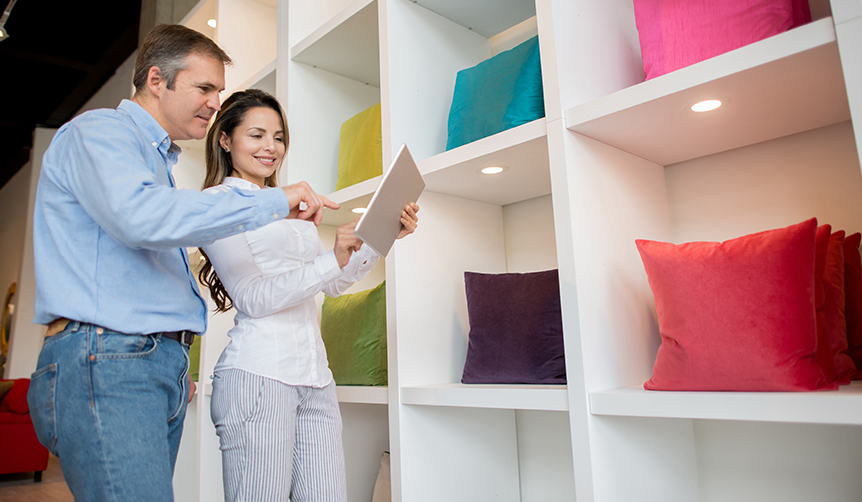 There are four reasons why your SMEs need an MDM:
Secured endpoints
One of the key features of an MDM approach is to protect all the endpoints within an organization. A MDM approach helps the IT administrators to protect both computers and corporate data vulnerable to abuse and unauthorized access, along with tracking, configuring and controlling endpoints. If an intrusion of great magnitude happens, confidential data and information could be breached without an MDM solution.
Empowering the employees with business resources
Provide support for the work without worries. Implementing BYOD or home work through the use of controlled computers can be made easier. Essentially, IT can monitor such devices remotely from anywhere.
Strong grip on data usage
An MDM approach enables the IT administrators to take full control over the company's own devices. IT administrators may customize software programs, force the system to operate one task, block material and non-business websites etc. Data usage can be monitored, and thresholds can be set for the same.
Remote troubleshooting
Remote troubleshooting often helps to reduce device downtime, which is particularly critical for SMEs that are relying on minimal computer inventory. The device screen can be accessed and controlled remotely by using an MDM. Even if your business consists of very few devices, you can still use an MDM solution for numerous reasons such as real-time support and troubleshooting.
Sorry, the comment form is closed at this time.