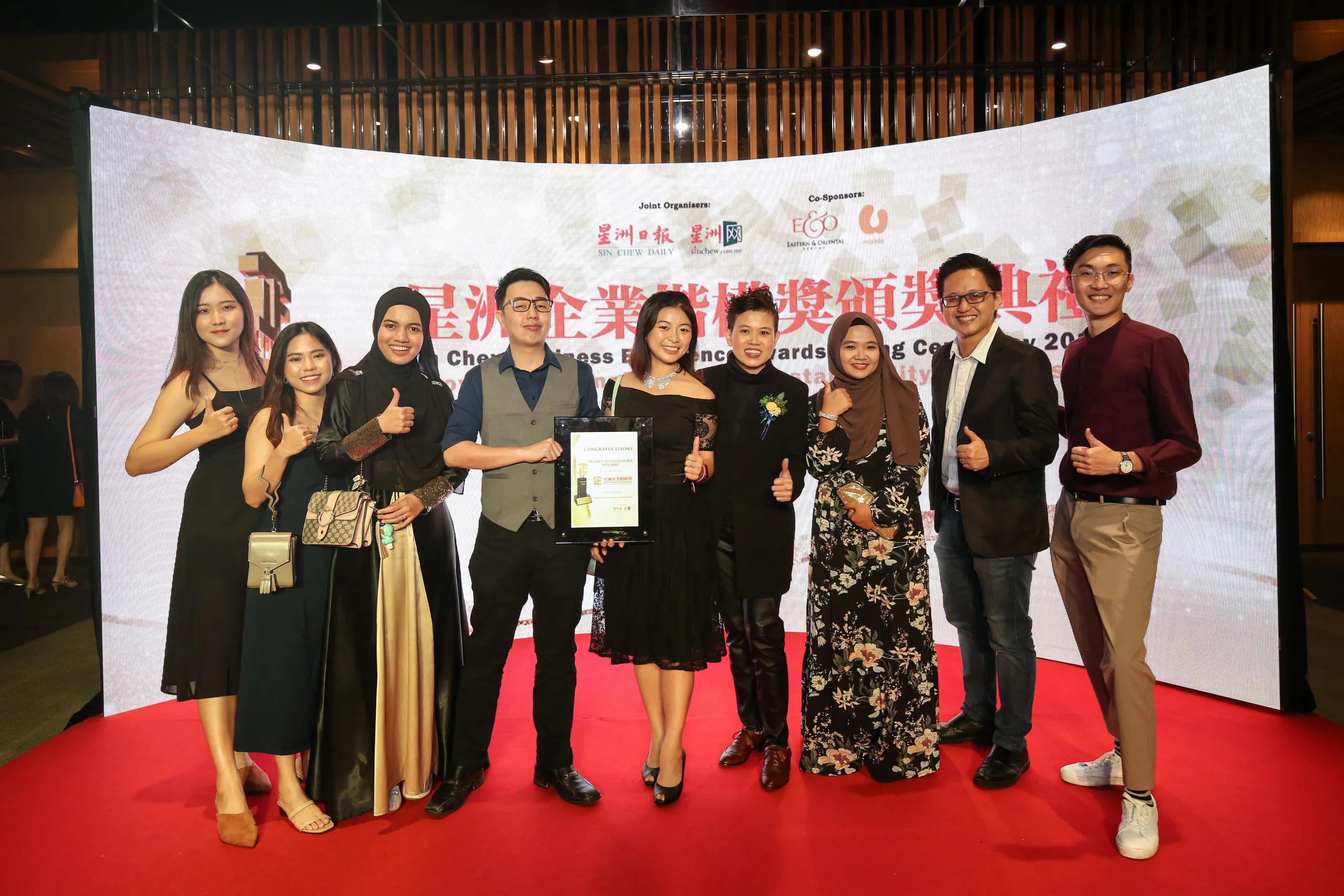 Sin Chew Business Excellence Awards 2019
Highlight of Sin Chew Business Excellence Awards 2019
SYNDES® Technologies Sdn Bhd was recently nominated for the Sin Chew Business Excellence Awards 2019 – falling under the category of Digital and Technology Business Excellence Awards 2019.
What is Sin Chew Business Awards Ceremony?
These Awards are one of the most trusted and prestigious business Awards program in Malaysia. With its primary target audience being SMEs in the country. The secondary audience are individuals from non-SMEs corporate sector. It's a strictly invitation-only event.
Serving as the highest accolades for the enterprises that has achieved utmost excellence in business. However, it really narrows down to all key factors in business management discipline that ultimately contributes to organizational growth and sustainability.
Winning these Awards serves as an authentic testimony and recognition of a company's excellence.
SYNDES® Technologies Award Night
During 1st of November 2019, is a remarkable day for Syndes's Team.
10th years of hustle weren't easy, with the team patience and persistence which make the differences.
We are happy to be a part of the Sin Chew Business Excellence Award 2019, the secret behind SYNDES® is the formidable culture of people.
This is a culture we forged and refined over the years that differentiate us from others. We are humbly appreciated for all the support from every single one of you.
We will continually bring greater value to you and your business in the coming years. You would be mind blown by it!
#sinchew #digitalandtechnology #achievement #success #ultimategoals #movitation #SYNDES #星洲企业楷模奖2019 #SCBEA2019
Sorry, the comment form is closed at this time.