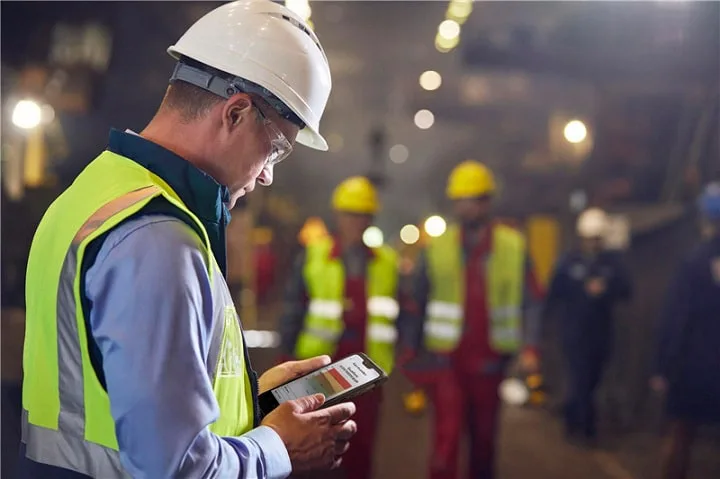 4 Reasons Why Construction Work Need Rugged Devices
Mobile technology has transformed the construction sector, as do most industries. It has enhanced communication, decision-making, resource tracking, and management, encompassing materials, people, and workflows. The needs and wants of the construction sector for mobile devices, on the other hand, are substantially different from those of most consumers. Because hypothetically speaking, pickup trucks are made for construction tasks, therefore you'll see more of them parked on building sites than Porsches. The same may be said for mobile gadgets.
You need
mobile devices
that are sturdy, secure, and tough, as well as software program built to streamline work productivity in the field, whether you're a construction business owner or a worker. Businesses and workers that rely on teams on the jobsite have used rugged devices for years, but these niche devices are frequently bulky, require specialist technology and equipment, and are typically highly expensive.
As of recently, advances in technology have made rugged mobile devices widely available to the general public, for both corporate and consumer uses at a low cost, without sacrificing features. These devices are particularly well-suited for the use in the construction industry.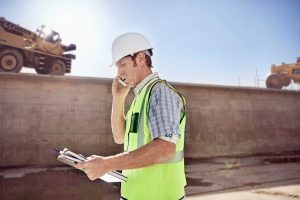 The following are
four reasons
why construction companies and workers should convert to ruggedized mobile phones:
#1: Drops, Dirt, Shock, Dust and Extreme Environments Are No Sweat For A Rugged Device
Simply having protection from a shattered screen or water damage isn't nearly enough for most construction workers. Those who operate in the field, frequently in hazardous settings, rely heavily on their mobile devices to drive workflows and require phones that are able to withstand the rigorous and often unpredictable environments.
Many job sites require rugged devices that are both waterproof and graded with Military Standard 810G for protection against shock and vibration as well as exposure to harsh weather conditions such heavy dust, high altitudes, sun radiation, heavy salt and fog, and extreme humidity.
Furthermore, non-rugged gadgets require an external case to protect the shell and screen from harm, but they are still delicate on the inside and are not designed to endure abuse. Rugged devices are built for complete durability in situations that most mobile devices can't take, inside and out, right down to the circuit board.
#2: An Unintentional Extended Dip In A Puddle of Mud, Pool, Pond or Other Body of Water Won't Kill A Truly Waterproof Phone
Waterproofing is essential for people who work near a water environment, notably in the construction industry or a water themed park. Waterproofing electronics also eliminate the need for costly replacement cases (that often make the phones more difficult to use and charge).
However, not all waterproofing is created equal. True waterproof phones will ensure that no water — carrying dirt, cement, or other materials — can enter the phone in the first place. Water-resistant phones that are coated with hydrophobic sprays may ensure that the device survives a dunk in water, but true waterproof phones will ensure that no water — carrying dirt, cement, or other materials — can enter the phone at all. Water-resistant phones cannot prevent water or other liquids from entering the device.
Rugged phones use watertight gaskets, air-permeable membranes over the speakers, and even rubber-coated screws as an inherent component of the structure, as opposed to most water-resistant phones. Furthermore, features like Glove & Wet Touch Operation ensure that your device not only survives but also functions when wet, allowing you to be productive and connected at all times.
#3 Rugged Devices Don't Compromise on Mobile Security Features
Data security isn't limited to the workplace for construction companies with networks. Information that is sensitive to the company must be protected all the way to the jobsite.
Rugged devices require a high level of security
as more data is stored in the cloud than ever before. A single device attack can reveal a company's and its employees' sensitive data in large quantities. Rugged smartphones with strong security capabilities are essential for construction organizations to communicate securely, create mobile processes, and transport sensitive information to and from the cloud from anywhere.
#4 Rugged Devices Can Reduce The Total Cost Of Ownership
Construction owners and operators need to keep overhead expenses low. Broken phones mean lost productivity, lost communication and extra time spent getting repairs or replacements will reduce the company's workforce capacity to perform.
A rugged device on the jobsite can lower the Total Cost of Ownership (TCO) compared with a typical non-rugged smartphone by an average of 46%, and a rugged phone has less than 1/3 chances of failing on the job than a non-rugged phone. Rugged devices hold their value for a longer period of time than non-rugged devices, cost less in repairs, don't require expensive aftermarket accessories such as waterproof cases and, most importantly, ensure that workers won't need to pay hundreds of dollars to replace the broken phones.
In SYNDES TECHNOLOGIES Your Security Is Our Priority.
Sorry, the comment form is closed at this time.