Scalefusion Forms Strategic Alliance with Lenovo
ProMobi Technologies today announced that Scalefusion, its mobile device management solution, has joined forces with Lenovo, a multinational technology company for a multi-year partnership. The idea behind this partnership is to enable businesses to easily deploy Lenovo tablets powered with Scalefusion MDM solution to their end-users.
With digital transformation in full swing, businesses are looking for ways to integrate devices and mobility into their infrastructure. This partnership is an opportunity for businesses to empower their workforce with the most secure, reliable and easy-to-deploy mobile device management solution.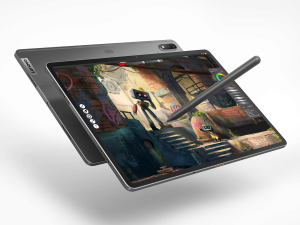 Scalefusion MDM will help businesses create a complete end-to-end digital workspace that simplifies device management and enhances employee productivity. The solution will allow businesses to not only configure and manage business applications on tablets but also gain granular control over the entire data lifecycle management.
Lenovo is a globally renowned Fortune 500 company with footprints in over 180 markets.They add to one of the world's most comprehensive product portfolios, which includes PCs, workstations, servers, storage, smart TVs, smartphones, tablets, and apps. Lenovo's goal is to help businesses develop a smart infrastructure with dependable solutions on an ongoing basis.
The combination of Scalefusion MDM and Lenovo tablets will help companies overcome common challenges such as lack of visibility into employee workflows, data leakage due to obsolete BYOD policy, low efficiency due to unmanaged devices, unavailability of centralized mobile app management system, etc. 
"Scalefusion is thrilled to be collaborating with a world-class technology provider like Lenovo." Businesses do not need to look any further because they have dependable hardware and robust software built in. Mr. Harishanker Kannan, Co-founder and CEO of ProMobi Technologies, stated, "They will have an all-inclusive mobility management solution at their disposal."
For any inquiries, do drop us an Email and we'll get to you as soon as possible, regarding your request and please visit our website for more information: https://syndes.biz/partner-scalefusion/ 
In SYNDES TECHNOLOGIES Your Security Is Our Priority.
Source:
https://bit.ly/3My9NZT
Sorry, the comment form is closed at this time.