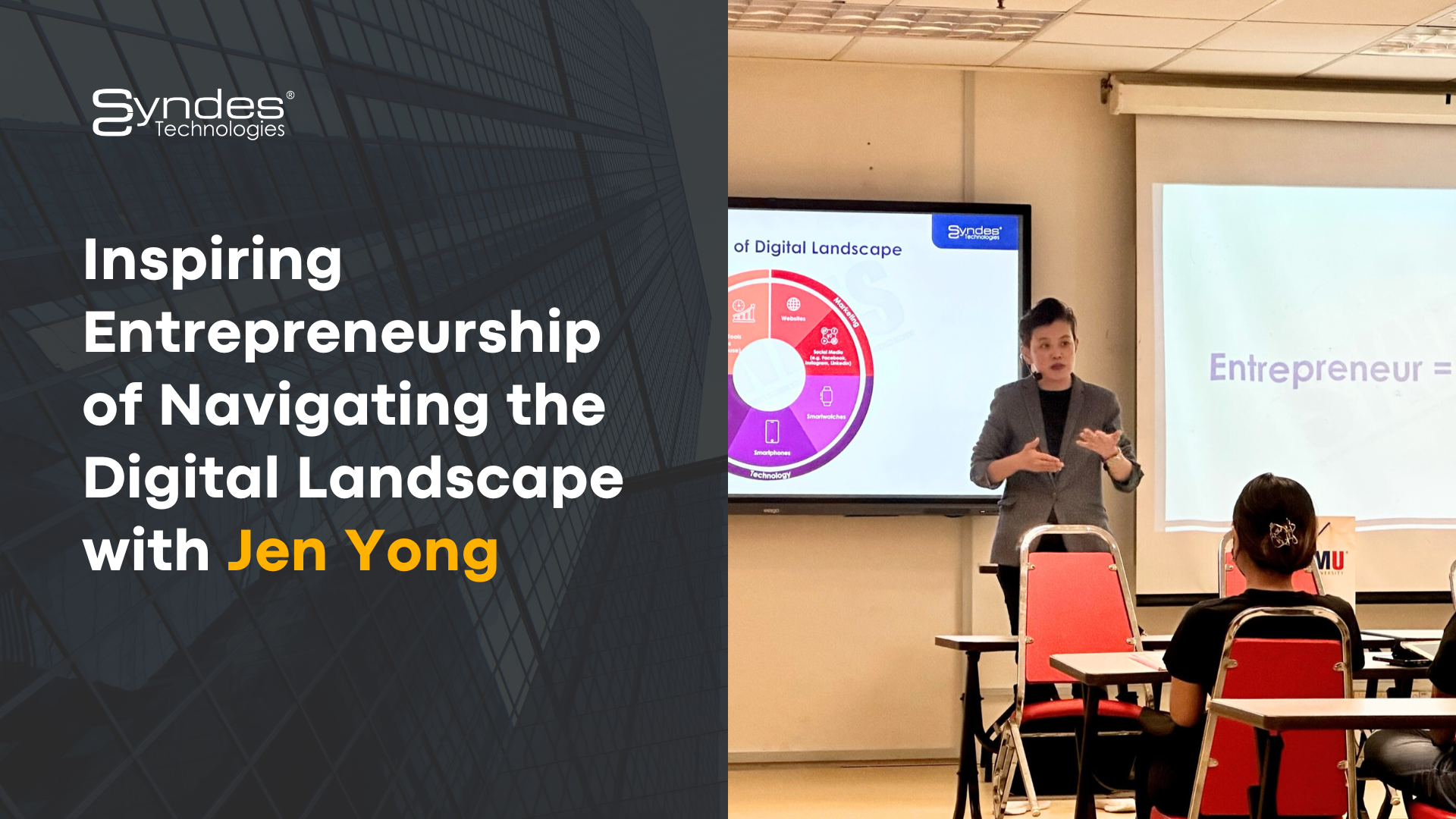 Inspiring Entrepreneurship of Navigating the Digital Landscape with Jen Yong
Malaysian businesses remain optimistic about the business condition in the first quarter of 2023 (1Q 2023) with the confidence indicator improving to 3.6%t from 3.2% in the previous quarter (4Q 2022), according to the Department of Statistics Malaysia (DoSM) latest business tendency statistics report. Entrepreneurship is a path that requires immense dedication, determination, and the ability to embrace both successes and failures. 
   
On 14th of April 2023 – Our founder, Jen. Yong was invited to Multimedia University, Cyberjaya for the Permata Dunia Returns talk with the topic: "Navigating the Digital Landscape". As one of the alumni of the Faculty of Computing and Informatics (FCI), Jen hopes that the sharing session about her entrepreneurship journey is able to inspire and encourage students to chase their dreams fearlessly and never give up in the face of adversity. She believes that taking risks, self-discipline and being willing to fail is essential for learning and growth.

Starting a business is undoubtedly a rollercoaster ride of emotions as it requires immense courage to step into the unknown, face uncertainties, and take risks. Jen Yong, in her talk, emphasised the importance of perseverance and the ability to handle setbacks. She openly shared her own struggles and moments of self-doubt, making the audience realise that even successful entrepreneurs have faced challenges along their journey. By embracing these emotions and learning from them, we can definitely grow both personally and professionally.
Special thanks to Baktiar Hasnan from the Centre for Alumni Multimedia University, Malaysia, for his valuable contribution in initiating this wonderful opportunity. We would also like to express our gratitude to Dr. Ng Kok Why, the Deputy Dean of Students Experience & Alumni (SEA) from the Faculty of Computing and Informatics, for his exceptional coordination throughout the process.
We are filled with great anticipation for the opportunity to collaborate once again in the future, as we firmly believe it will pave the way for even greater achievements and boundless opportunities.


‌
Sorry, the comment form is closed at this time.