Tips and Tools to Work Remotely For Managers
Since ongoing COVID-19 pandemic, and it has led the most of the workforce force to work from home than ever before. Besides, the nature of works that are different from different individual, some of them have work experience remotely, but others do not. However, successfully working remotely requires as much a shift of mindset for managers as it does for employees. 
As inability to monitor and track work processing of the employees throughout the day can be frustrating to employers and managers. And multiple research studies shown that businesses' productivity increased because managerial personnel provided their staff a greater flexibility in working arrangement. There are some tips and tools that can make your team work remotely better.
Working from home tips for managers
1.  Tech enablement
There are many reasons employees may be unproductive at home, but technology shouldn't be one of them. Don't leave your staff under-equipped to work. Before beginning a sustained period of working from home, ensure all staff members have required network access, systems, equipment (such as extra monitors) and sufficient data allowances.
Run a trial working from home day for all employees to test how this works under real conditions. Any problems can be ironed out before they become critical roadblocks. Have back up tools in place to ensure business and process continuity if something goes down. For example, if Teams is unavailable, how will you communicate with staff?
2. Daily check-in
Set a time every day (around 9 am is generally good) for all your team to dial into a virtual check-in.
This helps you assess progress towards agreed tasks and identify any issues arising. Equally as important, these check-ins also foster a sense of community, reduce any feelings of isolation and reassure employees of their connection with the wider team.
3. Regular employer communications
Maintaining open lines of communication is essential in a remote working situation. The lack of regular employer communications can lead to rumours and anxiety. Employees need to be kept informed about what's going on in the business, the latest status of COVID-19 and updates from other teams.
Remember that remote employees are not exposed to all the usual 'office billboards' digital signage screens, wall posters, etc. The absence of these channels creates a communication black hole that must be filled by other channels for employees to remain informed. Computer screensavers or wallpapers are a great way to promote key health reminders, policy updates or any other message in a way that is visually appealing, discreet and often seen throughout the day.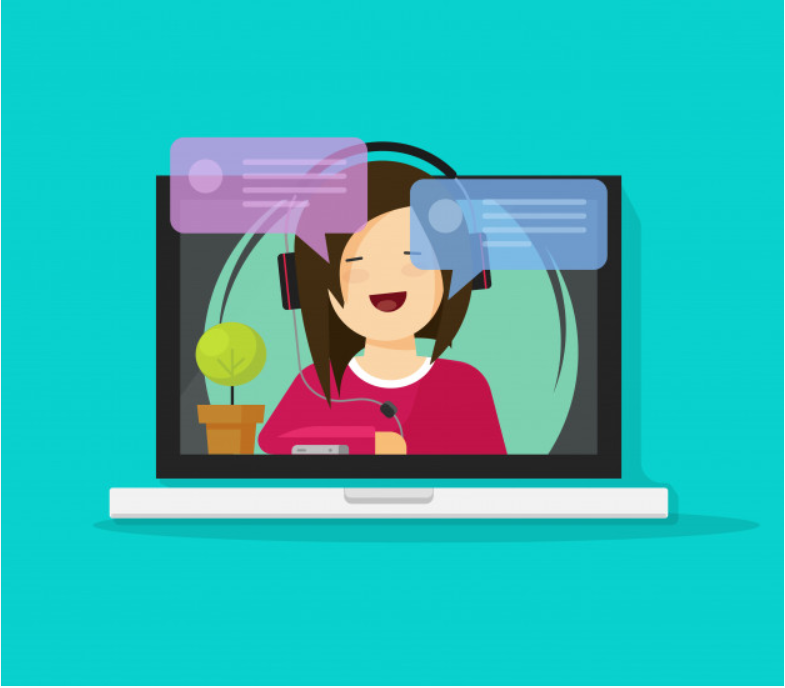 4. Communication styles
Be aware of different styles and preferences when it comes to communicating through digital channels.The tone and nuances of in-person communication are largely absent online, so be aware of how the staff receives what you say. If the message is important and factual, ensure that the wording is clear and is not open to misinterpretation. If it is intended to keep staff informed of non-essential updates, keep the tone light. Managers concerned about how staff respond to company comms during COVID-19 should consider circulating a weekly sentiment survey to measure the mood of remote workers.
5. Business as usual
When your team works remotely instead of in the office, it's easy to fall into the trap of forgetting remarkable events. Things like employee birthdays, company anniversary and important team milestones are important for communication and celebration. Continuing to do this is even more important with a virtual team, when our friends and colleagues are not there to recognize the events. Send a message to everyone on the team, announcing each event. Maybe even organize a virtual birthday cake meeting, where everyone needs to prepare and show off their own cake creations. Maintaining a sense of business as usual, however unusual the circumstances may feel, is an important piece of reassurance for staff.
Sorry, the comment form is closed at this time.