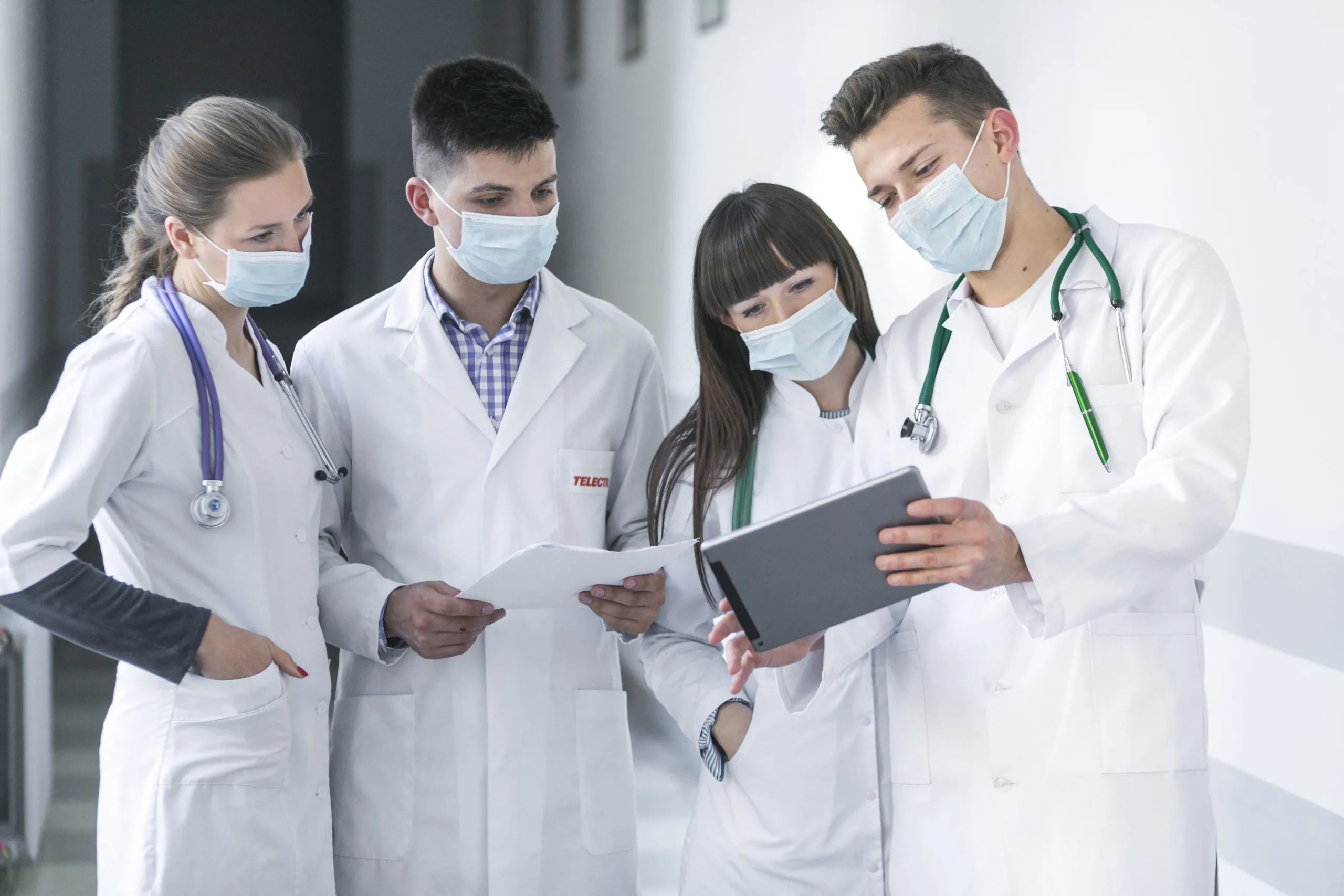 5 Steps to Modernize Hospital Communications
Medical technology has advanced rapidly in recent decades. However, when it comes to hospital communications, many organizations still rely on pagers, landlines and desktop computers.
The communication gaps and workflow inefficiencies frustrate hospital staff and can affect patient care, satisfaction and safety. To tackle these communication challenges, forward-thinking healthcare leaders are modernizing hospital communications with smartphone-based clinical communications.
How does a hospital plan and launch a successful smartphone deployment?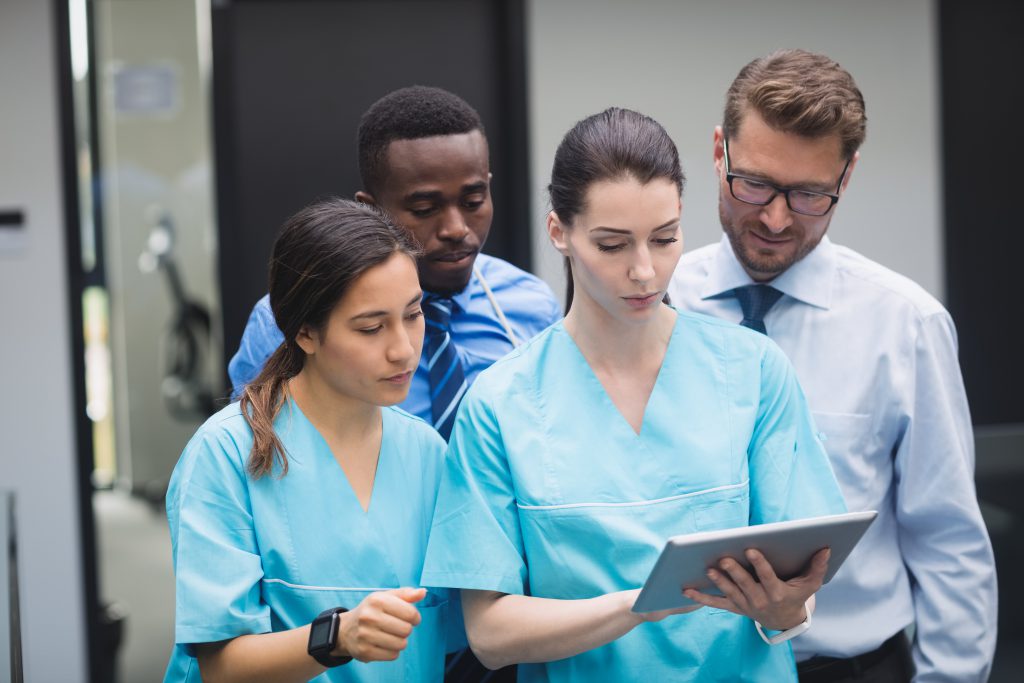 Step 1: Commit to hospital-owned devices
Bring your own device (BYOD) is risky for any business, but this is especially true for healthcare. To protect your assets, critical care teams can be equipped with rugged smartphones — which ensure fewer breaks, so essential staff are never slowed down by a dropped phone. For IT to deliver mobile clinical communications solutions efficiently and effectively, they need platform consolidation and device standardization. By consolidating on one smartphone model, hospital IT can leverage developer-friendly integrations and device management and customization capabilities, like those available through Samsung Knox Configure.
Step 2: Take inventory of clinical requirements
For the most comprehensive feedback, hospital management can form an interdisciplinary mobile innovation committee comprised of doctors, nurses and other allied health professionals. Their combined experience and perspectives can help administrators and IT leaders understand how to best map current workflows to clinical communications solutions. When it comes to device selection, hospitals should also consider factors such as durability, cleanability, battery life and the need for a built-in barcode scanner.
Step 3: Plan to integrate mobile apps and legacy technology
Smartphones alone won't streamline hospital communications and workflows. For maximum ROI, organizations also need a mobile-based clinical communications platform that enables secure multichannel conversations (talk, text, video) and can be integrated with other hospital technology.
For example, leading clinical communications platforms can be integrated with:
EHR

Nurse call systems

Bedside telemetry

Scheduling apps or spreadsheets

Hospital phone system

Legacy paging systems

Answering service and call centre technology
Step 4: Boost your wireless infrastructure
Smartphone-based hospital communications require fast, seamless Wi-Fi connectivity. They also need to access apps and load medical images quickly, even while sharing bandwidth with other staff devices.
Large hospitals with Wi-Fi-enabled bedside telemetry units and monitoring equipment have probably already addressed potential Wi-Fi issues. Organizations that haven't already modernized their Wi-Fi infrastructures should test for dead zones and capacity shortages before deploying smartphones.
Step 5: Prepare to manage devices and applications
Whether hospitals provide smartphones or allow for BYOD, they need to have clear mobile security policies in place and conduct training to ensure employees fully understand it. If it accesses and transmits patient information, it needs to be secured and managed by the hospital. IT also needs the ability to remotely wipe lost or stolen devices, and to remove hospital apps from devices owned by former employees.
Mobile device management (MDM) and enterprise mobile management (EMM) solutions enable hospitals to manage phones remotely, keep operating systems and applications up to date, allowlist and blocklist applications, require the use of password/biometrics and remotely wipe any device.
Sorry, the comment form is closed at this time.