Do Rugged Devices Save Your Money in the Long Run?
There is a broad spectrum of handheld rugged devices in the market today, ranging from semi-rugged general-purpose smartphones on one end to highly customized handheld computers on the other. The device selection process for enterprises depends on a number of factors including the types of business applications running on the device, the vertical industry, and the physical work environment. Traditionally, enterprises have deployed rugged handheld devices for outdoor or challenging work conditions, such as manufacturing or field service.
These costly, purpose-built devices are often bulky and extremely restrictive, running a fixed set of proprietary applications. More recently, enterprises have been shifting their focus to rugged and semi-rugged Android-based smartphones which benefit from an open operating system, strong app ecosystem, enhanced versatility and advanced productivity features, typically at a reduced cost versus legacy, purpose-built handhelds.
According to VDC Research, smartphones represented the majority (67 percent) of the 4.3 million B2B handheld rugged device shipments in the Americas in 2016. These smartphones are sub-categorized as either semi- or fully rugged devices with a roughly equivalent split. Within the semi-rugged smartphone category, industries with the highest revenue share are retail services, transportation, and industrial/manufacturing. The chart below breaks it down into the following percentages: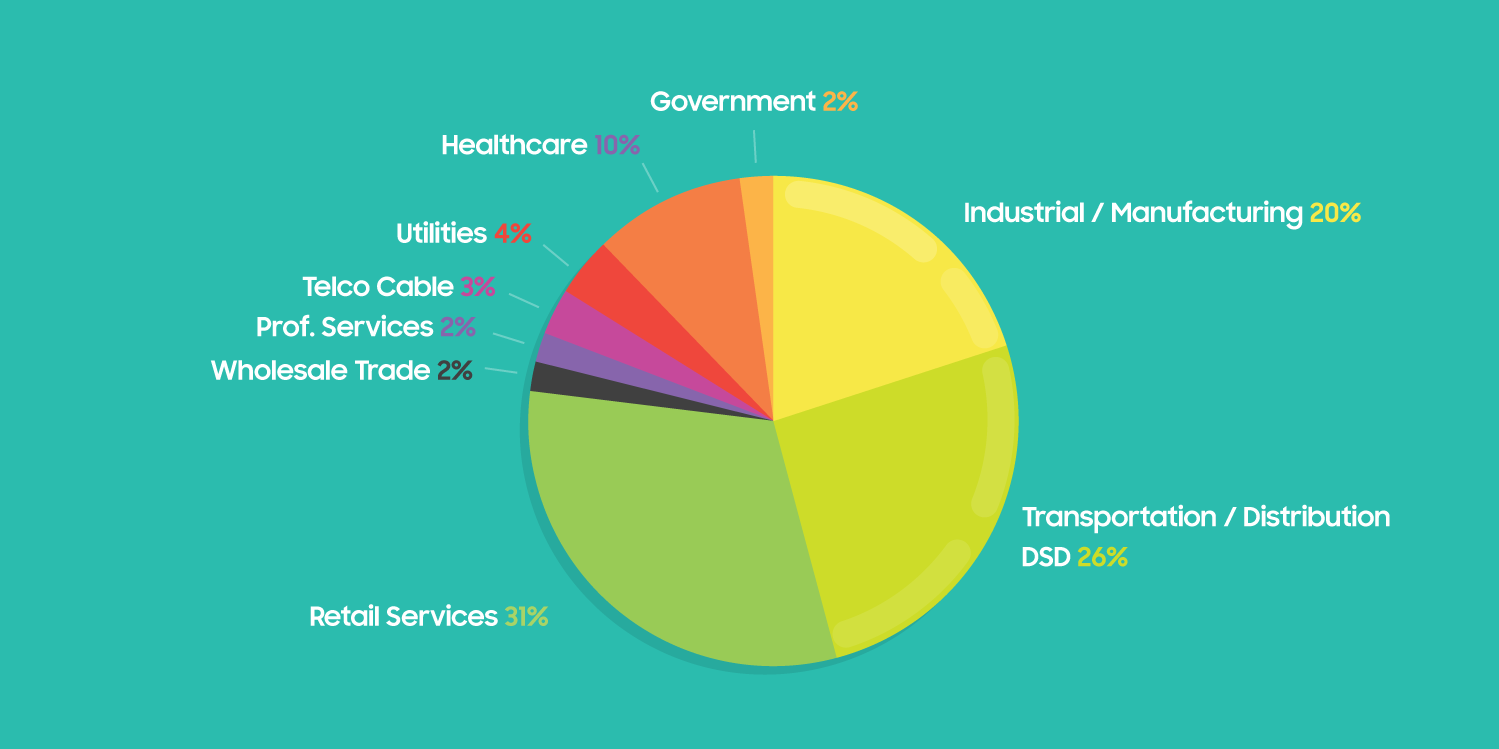 Combating the Cost of Repairs
As device design and innovation continue to drive thinner, larger display devices, businesses need to identify solutions to address and manage the increasing costs associated with device repair and replacement. In 2015 alone, Americans spent $4 billion on smartphone repairs. By utilizing rugged devices within the workplace and in the field, departments can increase IT cost savings, as they are suited for a host of potentially damaging elements.
Enterprises are increasingly employing individual liable and BYOD programs to reduce cost and offer their employees the rugged devices Samsung Galaxy XCover4 available in the market. Additionally, as an increasing number of consumers desire a smartphone that meets the needs of their active personal lives, many individuals seek a semi-rugged smartphone as their primary device for both work and play.
Speak more about the SYNDES Enterprise Mobility Solutions to us at https://emm.syndes.biz/mobility/
Sorry, the comment form is closed at this time.